CFMC: 'We applaud Senator McConnell's efforts to ensure that we and other community health centers can continue to provide
high quality care to patients who need it the most.'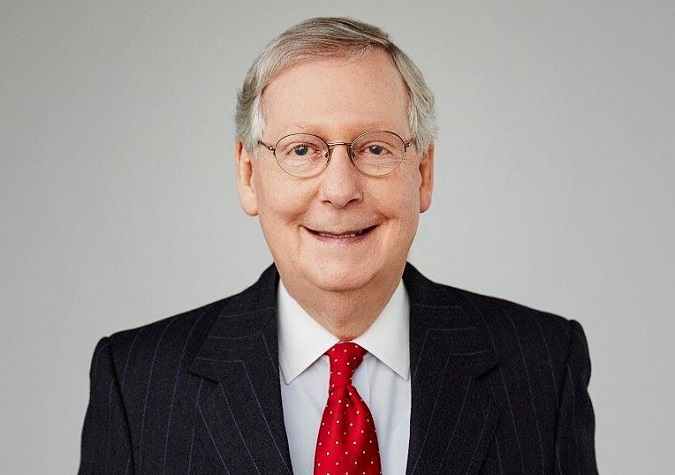 U.S. Senate Majority Leader Mitch McConnell
WASHINGTON, D.C. – U.S. Senate Majority Leader Mitch McConnell (R-KY) announced Wednesday the Cumberland Family Medical Center (CFMC) in Burkesville, Kentucky received a $300,000 competitive federal grant from the Health Resources and Services Administration's (HRSA) Oral Health Infrastructure (OHI) program. CFMC, a Federally Qualified Health Center serving families in south-central and north-central Kentucky, plans to use the grant resources to purchase portable equipment for its school-based health centers, which provide preventative oral health care to rural students.
Senator McConnell contacted HRSA in support of his constituents' grant application and their mission to expand its oral health services to vulnerable communities. According to CFMC, 21 of the 22 counties in its service area are classified as a "health professional shortage area" for dental care. Senator McConnell recognizes that lack of proper dental care can often lead to poor overall health, which is why throughout his career, he has helped secure federal resources to expand dental services to communities in rural Kentucky.
"Partnering with important organizations like CFMC, we are securing vital federal resources for underserved Kentucky communities," said Senator McConnell. "As the only congressional leader not from New York or California, I take seriously my responsibility to deliver for rural Kentucky. By bringing these federal funds to our Commonwealth, we're investing in our children's future, keeping them healthy and giving them the opportunity to excel."
"CFMC is pleased to be a recipient of the Oral Health Infrastructure grant. Senator McConnell, through his continued and long-time support of Federally Qualified Health Centers like CFMC, has made it possible for us to provide high quality, affordable, and easily accessible health care to residents in areas of our state where health care is often lacking," said Tracey Roy Antle, CFMC Chief Operating Officer. "Through the OHI funding, our licensed dentists and hygienists will be able to continue to expand much-needed oral health services through utilization of portable dental equipment, taking the services into areas of greatest need where access and transportation are often barriers to care. We applaud Senator McConnell's efforts to ensure that we and other community health centers can continue to provide high quality care to patients who need it the most. It is through his support that we can continue this needed service."