LONDON, KY -- U.S. Rep. Harold "Hal" Rogers (KY-05) announced on Wednesday, September 18, 2019 that the London-Corbin Airport has been awarded a $809,332 federal grant from the U.S. Department of Transportation to help rehabilitate the runway.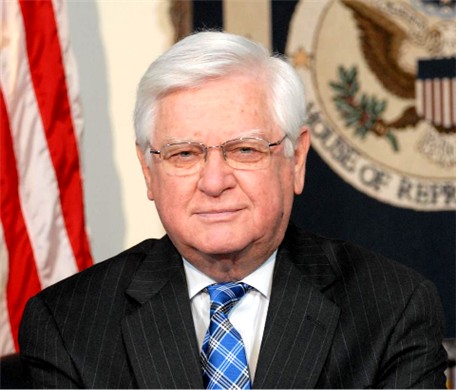 U.S. Rep. Harold "Hal" Rogers
In July, the airport was also awarded a $1.85 million competitive grant through the Federal Aviation Administration (FAA). The funding is part of a $5 million project to repair and upgrade nearly 6,000 feet of existing runway that has severely deteriorated, developing significant safety hazards.
"Our small airports are as essential as highways to economic development and progress in Southern and Eastern Kentucky," said Congressman Rogers. "As a senior Member of the House Appropriations Committee, I have been a long-time advocate for federal funding that boosts rural airport operations. With immediate access to I-75, the London-Corbin Airport is a hub for business development and incredible opportunities, including visits from national leaders, such as Vice President Mike Pence who landed at the airport in August. I applaud the board for diligently competing for grant opportunities necessary for repairs and upgrades at this vital regional airport."
"We appreciate the investment of these federal funds to help us make critical repairs to our runway," said Matthew Singer, Airport Manager. "This airport is an incredible asset for our region and we are dedicated to maintaining its value to Laurel County and the area as a whole, as we continue to grow and recruit new opportunities."
In May, Congressman Rogers and Governor Bevin visited the London-Corbin Airport to celebrate a new Aviation Maintenance Technician Training Program in partnership with Eastern Kentucky University and the Kentucky Community and Technical College System, supported by grant funding from the Appalachian Regional Commission.
According to the FAA's most recent economic analysis, U.S. civil aviation accounts for $1.6 trillion in total economic activity and supports nearly 11 million jobs.