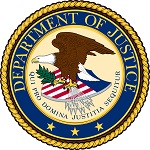 LONDON, Ky. (Sept. 27, 2019 - A Flat Lick, Kentucky man, Jerry "Rabbit" Cox, 70, admitted to drug trafficking in federal court on Monday.
Cox pled guilty to distributing a quantity of pills containing oxycodone and hydrocodone, before U.S. Magistrate Judge Hanly A. Ingram. Cox admitted to selling oxycodone 30 mg pills to an informant on April 17, 2018, from his residence in Knox County, and hydrocodone pills from his business in Knox County on April 26, 2018.
Cox was indicted in June 2019.
Robert M. Duncan Jr., U.S. Attorney for the Eastern District of Kentucky, Daniel Dodds, acting Special Agent in Charge, DEA Louisville Field Division, and Commissioner Richard W. Sanders, Kentucky State Police, jointly announced the guilty plea.
The investigation was conducted by the Drug Enforcement Administration and the Kentucky State Police. The U.S. Attorney's Office was represented by Assistant U.S. Attorney Jason D. Parman.
A sentencing date has not yet been set. He faces up to 20 years in prison and a maximum fine of $1 million. However, any sentence will be imposed by the Court after its consideration of the U.S. Sentencing Guidelines and the federal sentencing statutes.
— END —