Laurel County, Ky. (Sept, 29, 2019) - Sheriff John Root is reporting that: Laurel Sheriff's Deputy Allen Turner along with Deputy Joey Robinson arrested John Alfred Schell age 28 of Gunnison, Colorado on Saturday night September 28, 2019 at approximately 9:40 PM.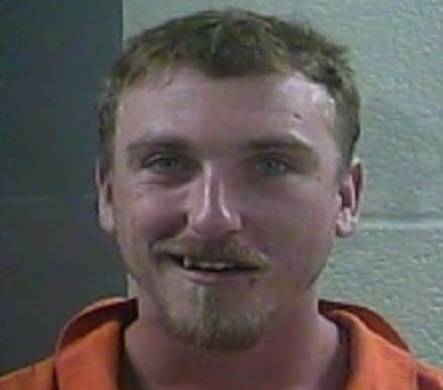 The arrest occurred on I–75 approximately 12 miles South of London after deputies were dispatched to a non-injury traffic crash at the 29 mile marker southbound after receiving a complaint of a speeding driver that struck 2 vehicles.
When deputies arrived at the scene to conduct an investigation they detected a very strong odor of alcoholic beverages emitting from the driver of a gray colored Honda Accord.
Deputies conducted an investigation on this driver determining that he was under the influence.
While being transported to the Laurel County Detention Center, this subject began creating a disturbance in the backseat of the patrol car and hitting the caged area and slipped his handcuffs from his back to his front.
Deputies then stopped their patrol vehicle and attempted to reposition the handcuffs when the subject jumped from the backseat of the cruiser attempting to run down the heavily traveled interstate.
Deputies quickly apprehended the suspect following a scuffle with deputies where this subject struck both deputies, and struck Deputy Robinson in the face, the suspect was taken back into custody and transported to the Laurel County Detention Center and lodged.
John Alfred Schell was charged with:
Two counts of assault – second-degree – police officer is victim
Escape – third-degree
Operating a motor vehicle under the influence – first offense
Two counts of wanton endangerment – first-degree – police officer is victim
Disorderly conduct – second-degree
Resisting arrest
Failure to produce insurance card
Photo of accused attached is courtesy of the Laurel County Correctional Center.