Clay County, Ky. (Sept. 30, 2019) - Sheriff Patrick Robinson is reporting that on September 26, 2019 at approximately 8:30 PM Clay County Sheriff Deputy Wes Brumley arrested Delmas Dell, 34 of Gregory Branch and Shahanna Hays, 40 of Crawfish.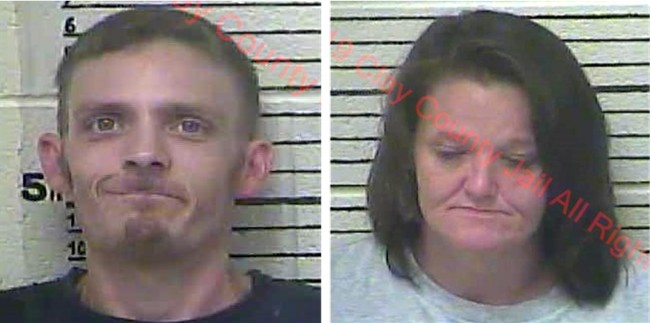 The arrest occurred when Deputy Brumley received a complaint of an intoxicated male on Gregory Branch Road.
Upon arrival Deputy Brumley made contact with the male subject in the middle of the roadway, through investigation it was determined the subject was manifestly under the influence of intoxicants.
While on scene, Deputy Brumley came in contact with a female individual who was confirmed to have an active warrant out of Clay District Court.
Delmas Dell was charged with:
Public Intoxication of Controlled Substance (Excludes Alcohol)
Shahanna Hays was charged with:
Serving Bench Warrant for Court
Both individuals were lodged in the Clay County Detention Center.
Photos are courtesy of the Clay County Detention Center.