FRANKFORT, Ky. (Oct. 2, 2019) - As part of the U.S. Department of Agriculture (USDA) National Rabies Management Program, oral rabies vaccine (ORV) baits for raccoons have been distributed in Virginia through aerial drops and by hand since 2002 in partnership with state and local public health agencies and others.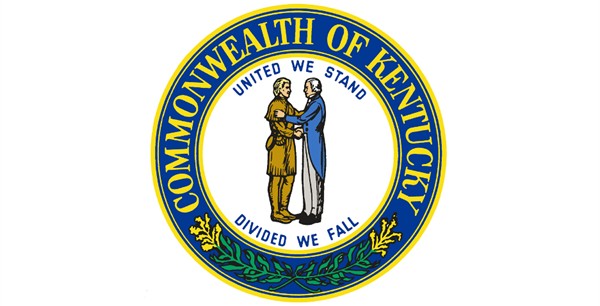 This effort seeks to prevent the westward spread of raccoon rabies by creating a barrier of immunized raccoons along the Appalachian Mountains from the Canadian border to Alabama.
During the spring of 2017, two raccoons tested positive for the raccoon variant of rabies in the Big Stone Gap area of Wise County, Virginia, just across the eastern border of Kentucky, where raccoon rabies had not previously been reported. Because of this, the USDA Wildlife Services, in collaboration with the Kentucky and Virginia Departments of Health, began to distribute rabies vaccine baits in new areas of southwestern Virginia and eastern Kentucky in 2017 to ensure that the barrier to rabies is expanded further around this area.
Increased rabies surveillance and baiting in Kentucky will begin October 9th and extend through October 18th 2019. The baiting uses an oral rabies vaccine (ORV) bait, called RABORAL V-RG®, which consists of a two-inch plastic sachet filled with the vaccine and coated with a fishmeal attractant. Baits may be distributed using fixed wing aircraft or by helicopter.
The fall ORV bait distribution will occur in portions of Letcher and Harlan counties in Kentucky including the towns of Cumberland and Whitesburg. Residents in these areas may see low-flying aircraft (planes and helicopters) dropping the baits. This effort will distribute approximately 355,000 ORV baits.
"Rabies is most common in wild animals in Kentucky, particularly bats, and it is a risk to humans and domestic animals that come into contact with bats and other wildlife that might be carrying rabies," said Dr. Kelly Giesbrecht, State Public Health Veterinarian at the Department for Public Health. "We haven't had raccoon-variant rabies in Kentucky so far and we want to keep it that way. This oral rabies baiting program is being expanded to prevent spread of raccoon rabies into Kentucky, which would increase the risk to humans and their pets. Pet owners should make sure that their pets are kept up-to-date on their rabies vaccinations to prevent rabies transmission."
The RABORAL V-RG® vaccine has been shown to be safe in more than 60 different species of animals, including domestic dogs and cats. Humans and pets cannot get rabies from contact with the baits, and people are asked to leave them undisturbed should they encounter them. If contact with baits occurs, it is advised to immediately rinse the contact area with warm water and soap. For photos of the baits and other aspects of the ORV project, visit: https://www.flickr.com/photos/usdagov/sets/72157623983143606/
There have been no cases of raccoon variant rabies discovered in Kentucky to date. The USDA seeks the public's help to ensure Kentucky has no raccoon variant rabies present. The public in these areas is asked to report any dead raccoons, including those struck by vehicles, or live raccoons acting in an unusual way. In towns and suburbs, seeing raccoons during the day is not unusual. Any raccoon, however, that appears to be friendly, unafraid, or sick (staggering, unsteady or aggressive) should be reported. Calls should be made to 1-866-4-USDAWS (1-866-487-3297) or to your local county health department. USDA, state, or local officials will respond and remove the animal or carcass to test it for rabies.
Signs suggestive of rabies include unusual, aggressive or calm and "friendly" behavior, an inability to eat or drink, balance problems, circling, seizures, coma and finally death. While rabies is fatal, it is also 100% preventable. Human exposures can be successfully remedied if medical attention is sought immediately following exposure.
Rabies is caused by a virus that infects the central nervous system in mammals and represents a serious public health concern. If exposures to the virus are not treated it is almost always fatal. Costs associated with detection, prevention and control of rabies exceed $300 million annually in the U.S. According to the Centers for Disease Control and Prevention, about 90 percent of reported rabies cases in the U.S. are in wildlife. Although not all wildlife can carry rabies, people are urged to avoid handling or feeding wildlife and to keep their pets' rabies vaccinations current.
For more information about the National Rabies Management Program, visit: https://www.aphis.usda.gov/aphis/ourfocus/wildlifedamage/programs/nrmp
-30-
The Cabinet for Health and Family Services is home to most of the state's human services and healthcare programs, including the Department for Medicaid Services, the Department for Community Based Services the Department for Public Health, the Department for Aging and Independent Living and the Department for Behavioral Health, Developmental and Intellectual Disabilities. CHFS is one of the largest agencies in state government, with nearly 8,000 full- and part-time employees located across the Commonwealth focused on improving the lives and health of Kentuckians.