'Major new conflict between Turkey and our partners in Syria would seriously risk damaging Turkey's ties to the United States and causing greater isolation for Turkey on the world stage. As we learned the hard way during the Obama Administration, American interests are best served by American leadership, not by retreat or withdrawal.'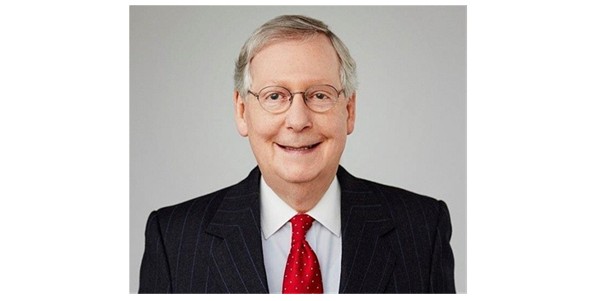 U.S. Senate Majority Leader Mitch McConnell
WASHINGTON, D.C. – U.S. Senate Majority Leader Mitch McConnell (R-KY) released the following statement Monday regarding Turkey and U.S. partners in Syria:
"In January, a supermajority of the U.S. Senate voted for an amendment that expressed bipartisan concern about the continuing threat posed by ISIS and Al Qaeda in Syria, appreciation of the long-term American security interests in Syria and the region, and support for a continued military presence in northeastern Syria.
"The conditions that produced that bipartisan vote still exist today. While the physical caliphate has been removed, ISIS and al Qaeda remain dangerous forces in Syria and the ongoing Syrian civil war poses significant security and humanitarian risks.
"A precipitous withdrawal of U.S. forces from Syria would only benefit Russia, Iran, and the Assad regime. And it would increase the risk that ISIS and other terrorist groups regroup.
"I urge the President to exercise American leadership to keep together our multinational coalition to defeat ISIS and prevent significant conflict between our NATO ally Turkey and our local Syrian counterterrorism partners. Major new conflict between Turkey and our partners in Syria would seriously risk damaging Turkey's ties to the United States and causing greater isolation for Turkey on the world stage.
"As we learned the hard way during the Obama Administration, American interests are best served by American leadership, not by retreat or withdrawal."
###