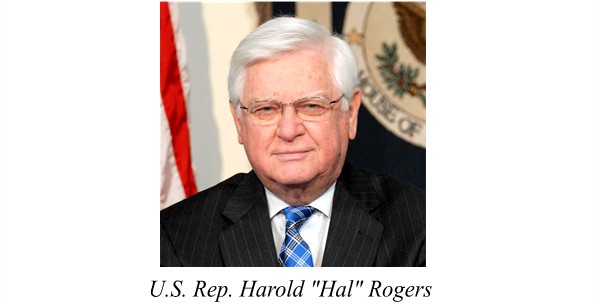 WASHINGTON, DC (October 19, 2019 2019)-- U.S. Rep. Harold "Hal" Rogers demands answers from the Social Security Administration (SSA) as hundreds of individuals continue to wait for benefits in the wake of the historic Eric C. Conn disability fraud scheme in Eastern Kentucky.
Rogers issued a letter to SSA Commissioner Andrew Saul on October 17, 2019 urging the administration to immediately reinstate benefits to former Conn clients.
"While I am grateful that the SSA, by virtue of court order, has recently reinstated benefits to some 200 former Conn clients, many individuals remain without benefits. The uncertainty and delay surrounding reinstatement continue to add to the injustice experienced by the former clients," wrote Rogers. "I urge the SSA to immediately reinstate all benefits to all former clients, especially those whose redetermination hearing have been ruled unconstitutional."
In 2015, Congressman Rogers successfully requested SSA reinstate benefit payments for 900 former Conn clients while awaiting hearings to redetermine their eligibility to receive disability benefits. Last November, the 6th Circuit Court of Appeals ruled the hearings and processes used for many of these clients were unconstitutional. However, benefits have not been released for these individuals and those who could not keep their appeals active.
"These individuals have been denied justice, due process, and deserve access to their benefits as soon as possible," Rogers stated in the letter. "Without a fair and constitutional hearing, SSA should not strip any individual of the disability benefits they rely on. A true humanintarian crisis is unfolding, and the Conn victims continue to be held hostage, despite absolutely no wrong doing of their own."
Rogers questioned the status of medical benefits for Conn clients, as well as why some beneficiaries are not receiving the full disability amount they are entitled to.
Click here to read Congressman Rogers' letter to Commissioner Saul.