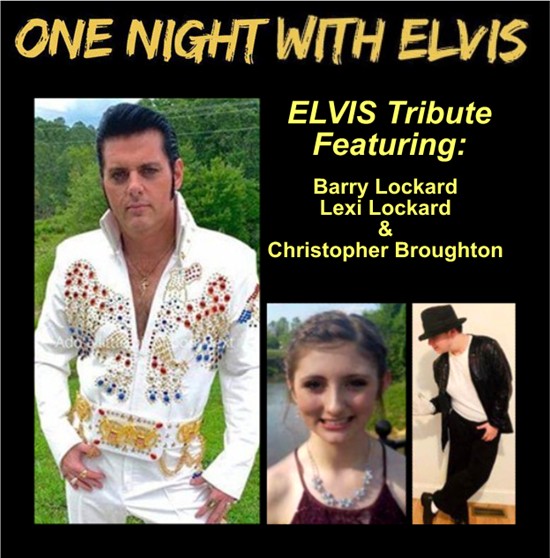 MANCHESTER, KY (December 9, 2019) - The Clay County Cancer Coalition and the Lockards Creek Fire Department are helping to bring an evening of enchantment and musical performance to support cancer programs in Clay County.
Elvis impersonator, Mr. Barry Lockard will provide an evening of entertainment for a great and worthwhile cause with 100% of the proceeds being donated directly to the
Clay County Cancer Coalition
to help local cancer patients with their expenses.
The show will feature a performance by Barry's daughter Lexi & also a special Michael Jackson dance tribute by Christopher Broughton.
ONE NIGHT WITH ELVIS:
Lockards Creek Fire Department, 2175 South Highway 421, Manchester, Kentucky
5:00 PM on Saturday, December 14, 2019
Seating capacity 200
Admission $10.00
Tickets are available at the door
First come, first served basis
No pre-payment required

EKU Psychology Professor Dr. James M. Davis remarked "We are pleased to have Mr. Lockard's Elvis performance event to develop funds to support the Clay County Cancer Coalition
Mark your calendar now and make a date with your special person!
Come out and enjoy an Elvis show and help a great & worthwhile cause.
Please share and let's sell this event out to help our local folks!"