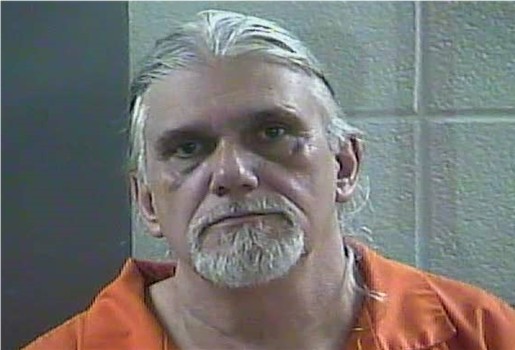 LONDON, KY - A Laurel County man was convicted Thursday by a federal jury in London for possessing with intent to distribute over 500 grams of methamphetamine.
After two hours of deliberation following a two day trial, the jury convicted 58-year-old Timmy L. Fields of possessing with intent to distribute 500 grams or more of a mixture or substance containing methamphetamine.
According to testimony at trial, on April 21, 2019, a Kentucky State Police Trooper stopped Fields' vehicle and found Fields in possession of over 985 grams of methamphetamine. Fields has prior felony drug convictions for unlawful possession of a methamphetamine precursor and trafficking in a controlled substance.
Fields was indicted in June 2019.
Robert M. Duncan, Jr., United States Attorney for the Eastern District of Kentucky, Dan Dodds, Acting Special Agent in Charge, DEA Louisville Field Division, and Commissioner Rodney Brewer, Kentucky State Police, jointly announced the conviction.
The investigation was conducted by KSP and DEA. The U.S. Attorney's Office was represented in the case by Assistant U.S. Attorney Jenna E. Reed.
Fields will appear for sentencing on May 8, 2020. He faces a statutory minimum of 25 years in prison, up to a maximum of Life in prison. However, the Court must consider the U.S. Sentencing Guidelines and the applicable federal sentencing statutes before imposing a sentence.
Photo courtesy of the Laurel County Corrections Center.
— END —