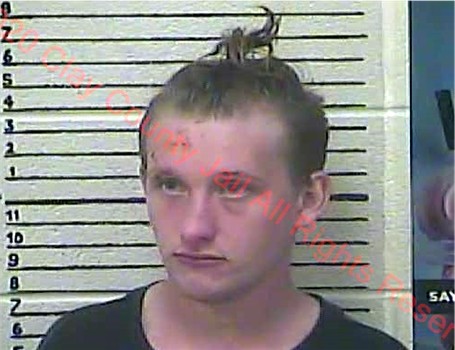 MANCHESTER, KY (January 27, 2020) - Clay County Sheriff Patrick Robinson is reporting that on January 27, 2020 at approximately 7:30 AM Clay County Chief Deputy Clifton Jones arrested Travis Box, 20 of Maupin Hollow.
The arrest occurred when Chief Deputy Jones was dispatched to a complaint of a male subject on Paul Road.
Upon arrival, Chief Deputy Jones located the male subject who stated he was looking for a pair of socks and had been fighting with another unknown group of individuals.
Chief Deputy Jones conducted an investigation and determined the subject was manifestly under the influence of intoxicants.
The male subject stated he had no idea how he had got onto Paul Road.
Travis Box was charged with:
• Public Intoxication of Controlled Substance (Excludes Alcohol)
• Criminal Trespassing
The photo attached is courtesy of the Clay County Detention Center.
Assisting at the scene was Manchester City Police Assistant Chief Jason Combs.