'The President has the best numbers he has had since he has been in office. My members who are in tough races are all looking at better numbers than they were before impeachment started. So, if this was all about the November election, it seems to me we can conclude at least in the short-term here this was a colossal political mistake.'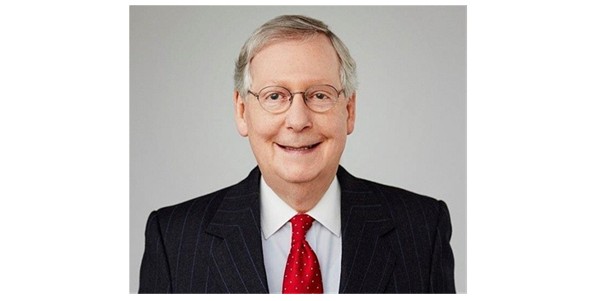 U.S. Senate Majority Leader Mitch McConnell
WASHINGTON, D.C. – U.S. Senate Majority Leader Mitch McConnell (R-KY) joined Sean Hannity on Fox News Channel's 'Hannity' yesterday to discuss the acquittal of President Trump in the Senate Impeachment Trial. See below for highlights or click here to watch the full interview.
On impeachment:
"The most aggressive thing you can do to any President is to try impeach them. And they did it. On a party line vote. And you could best describe it as Trump derangement syndrome. In other words, whatever he is for, they just have a Pavlovian negative response to it almost immediately.
"Look, I think the thing to take away here, and I said it in my press conference [today], and I think you led with it, this was a thoroughly political maneuver. If it was, it was stupid. It backfired. The President has the best numbers he has had since he has been in office. My members who are in tough races are all looking at better numbers than they were before impeachment started.
"So, if this was all about the November election, it seems to me we can conclude at least in the short-term here this was a colossal political mistake."
On the President's State of the Union Address:
"Absolutely, no question people are better off now than they were four years ago. And I think that's the central theme underlying the President's fall campaign and he did a masterful job last night of laying all this out in front of the American people at a time when a lot of them are tuning in and paying attention. And all the Democrats were left with was sort of pouting on the floor, you know, trying to avoid any kind of positive response to anything he said. I thought it was childish and silly and counterproductive for them."
###