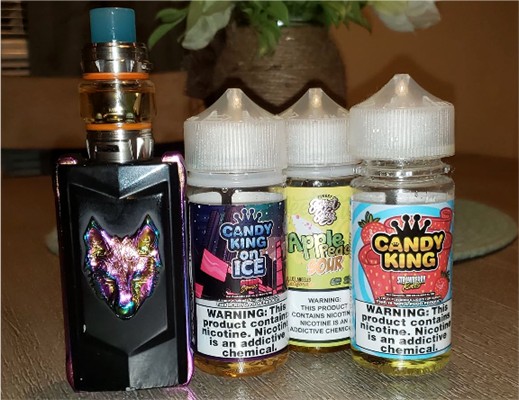 FRANKFORT, KY—Weeks after the federal government raised the minimum age to buy cigarettes and vaping products to 21, the Kentucky House budget committee has voted to place a 25-percent excise tax on vaping products in the state.
The wholesale-level tax proposed in House Bill 32 would be slightly less than the state's excise tax on traditional cigarettes—now 27.5 percent of the wholesale price—but is expected to reduce use of e-cigarettes and other vaping devices among youth, bill sponsor Rep. Jerry T. Miller, R-Louisville, told the House Appropriations and Revenue Committee before it approved the measure today.
Most e-cigarette and vaping devices have been shown to carry nicotine, an addictive drug also found in traditional cigarettes and other tobacco products.
"The effect of the bill is to put a new wholesale tax on vapes," said Miller. He emphasized it would not raise taxes on traditional cigarettes, and is not intended to drive vape shops out of business. The bill instead, he said, complements HB 69—another bill Miller has filed this session to establish definitions for certain vapor product cartridges in state law while requiring sellers of those cartridges to register with the state.
Miller said HB 32 will help to take vaping business out of grocery and convenience-type stores and move it to registered vape shops.
"It is not my intent to drive away innovation or small business. These people are opening vape shops—they've got a lot at risk," he added.
Research shows vaping products have grown more popular in recent years among children as young as 11 years old but are the only tobacco products sold in Kentucky that are not subject to an excise tax, said Foundation for a Healthy Kentucky President and former Congressman Ben Chandler, who testified on the bill before the committee.
"We know that raising the price of tobacco products is one of the most effective measures for reducing tobacco use," Chandler added. "The higher the tax, the larger the tobacco use reduction."
HB 32 now returns to the full House for consideration.
END