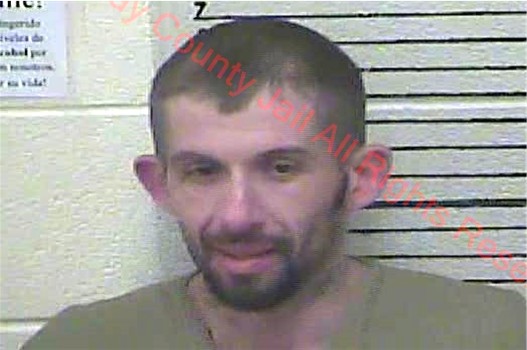 MANCHESTER, KY - Clay County Sheriff Patrick Robinson is reporting that on Saturday, February 15, 2020 at approximately 4:30 AM Clay County Sheriff Deputy Wes Brumley arrested Robbie Hubbard, 33 of London.
The arrest occurred when Deputy Brumley conducted a traffic stop on North Highway 421 for vehicle infractions.
Upon contact with the driver, the subject's information was ran through Clay County Dispatch where it was confirmed the subject was operating on a Suspended Operator License.
Robbie Hubbard was charged with:
• Driving on DUI Suspended License
• Rear License Not Illuminated
• Failure to maintain required insurance
The photo attached is courtesy of the Clay County Detention Center.
Assisting at the scene was Manchester City Police Officer Wes Wolfe.