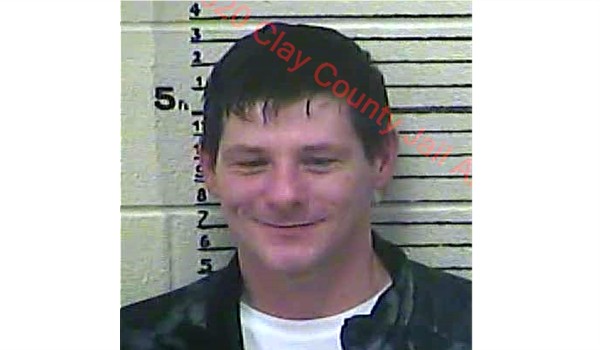 MANCHESTER, KY - Clay County Sheriff Patrick Robinson is reporting that on March 1, 2020 at approximately 11:20 PM Clay County Sheriff Deputy Wes Brumley arrested Todd Sester, 37 of Beech Creek Apartments.
The arrest occurred when Deputy Brumley conducted a traffic stop on Highway 638 for vehicle infractions.
Upon contact with the driver, the subjects information was ran through Clay County Dispatch where it showed the driver status being suspended. Through investigation it was determined the subject was under the influence.
The above mentioned subject admitted to taking Methamphetamine and Suboxone earlier this date.
Todd Sester was charged with:
• Operating Motor Vehicle under The Influence of ALC/DRUGS/ETC.
• Operating on Suspended or Revoked Operator License
• Rear License Not Illuminated
The photo attached is courtesy of the Clay County Detention Center.
Assisting at the scene was Kentucky State Police Trooper Logan Wolfe.