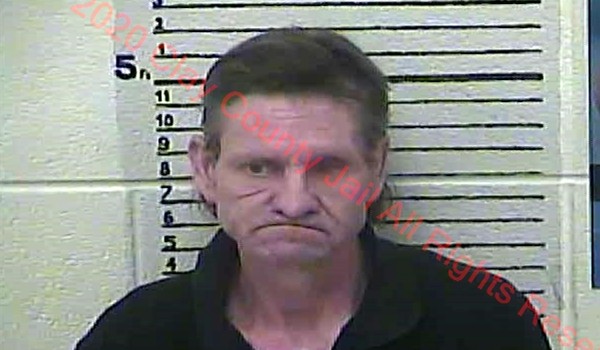 CLAY COUNTY, KY (April 29, 2020) - The Manchester Enterprise is reporting that: Timmy Madden has been arrested after an incident where his brother Teddy was allegedly shot during an argument between the two.
The Enterprise report alleges that the argument was over tools which led to an altercation between the Madden brothers on Tuesday afternoon April 28, 2020 at a Crane Creek residence where Timmy allegedly shot Teddy in the face after being hit with a stick.
Upon arrival by the KSP and Clay County Sheriff's Department, the victim, Teddy was discovered in a garage behind the residence with a gunshot wound to the head. He was transported to the University of Kentucky Medical Center for treatment.
Arrested by the Kentucky State Police following the incident was Timmy Madden age 49.
Timmy Madden was charged with:
Assault, 1st Degree - Domestic Violence
This individual was lodged in the Clay County Detention Center
According to the Jail report, Timmy Madden age 49 of Manchester, Ky. was booked into the facility on Tuesday, April 28, 2020 at 7:46 PM.
Kentucky State Police Trooper J. Royal is listed as the arresting officer.
Photo of the accused is courtesy of the Clay County Detention Center.