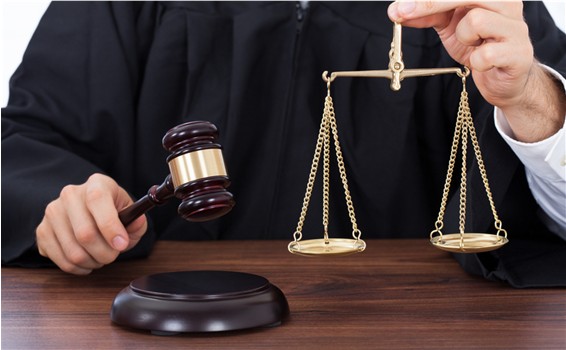 FRANKFORT, KY - A Lawrenceburg, Kentucky man, William Richard Smith, was sentenced in federal court Thursday, May 28, 2020 to 360 months in prison, by U.S. District Judge Gregory F. Van Tatenhove, after previously being convicted at trial of receiving, distributing, and possessing child pornography.
According to testimony at trial, Smith distributed twenty-five videos of child pornography to an investigator with the Kentucky Office of Attorney General (OAG), Cyber Crimes Branch, who was performing an undercover investigation using an online peer-to-peer network. After identifying Smith as the individual who distributed the images, a search warrant was executed on Smith's residence, during which several electronic devices were seized. Forensic examinations of those devices revealed that, in addition to distributing child pornography, Smith also possessed 1,622 sexually explicit visual depictions of minors and had been receiving those visual depictions using a peer-to-peer network since May 2016. Smith was indicted in February 2019.
In November 2019, Smith stood trial in federal court. After deliberating for an hour, following a two-day trial, the jury convicted him of seven counts of receipt, one count of distribution, and one count of possession of visual depictions involving minors engaged in sexually explicit conduct.
Under federal law, Smith must serve 85 percent of his prison sentence; and upon his release, he will be under the supervision of the United States Probation Office for 20 years.
"The receipt, possession, and distribution of child pornography is especially damaging, because it continues to traumatize victims long after the initial exploitation," said United States Attorney Robert M. Duncan, Jr. "The defendant's conduct was abhorrent and undoubtedly deserves the substantial penalties imposed by the Court. I commend the efforts of the investigators from the Kentucky Attorney General's Office and agents from Homeland Security Investigations, whose work helped hold this defendant accountable for his criminal actions."
United States Attorney Duncan; Jerry Templet, Special Agent in Charge of Homeland Security Investigations (HSI); and Daniel Cameron, Kentucky Attorney General, jointly announced the sentence.
The investigation was conducted by the Kentucky OAG Cyber Crimes Branch and HSI. The United States was represented in the case by Assistant U.S. Attorneys David Marye and Mary Melton.
END