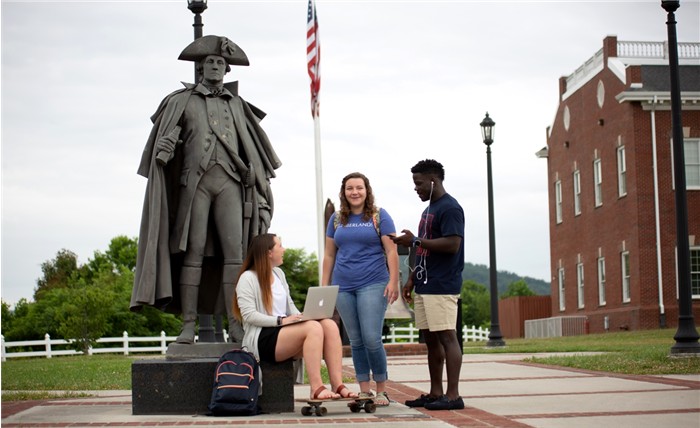 Williamsburg, KY - University of the Cumberlands is excited to offer a new Bachelor of Arts/Science in General Studies degree program to undergraduate students, in person and online, beginning Fall 2020.

The configuration of program requirements allows for students to focus on aligning their professional goals with their academic exploration. Students will choose from a grouping of courses while also completing strategic electives that are researched during their PLAN 100 course. Students will reflect on their professional development at the beginning and end of the degree program through the PLAN 100 and PLAN 400 courses. General studies core courses will focus on interdisciplinary professional skills.
The General Studies program contributes to the University's vision of growing adult programs oriented toward emerging professional opportunities, allowing students to focus on a chosen area while also building professional skills. The program also meets job market demand and allows for academic and career exploration for students.
Required courses include business communications, personal finance, strategies for effectively pursuing general studies, and a capstone project. Among other skills, students will practice creating and developing a LinkedIn profile and career portfolio.
Students complete a core set of general studies courses (12 hours), one concentration area (15 hours), and a set of strategic electives (remaining hours) to complete their degree.
"Due in part to the growing diversification of career opportunities, many graduates today are expected to have a good understanding of a variety of educational fields in order to succeed in the marketplace," said Dr. Maeghen Kuhn, Director of UC Online. "The University is committed to maintaining relevance in our curricula, which means developing new programs and updating older ones so that our students always have the education they need to succeed upon graduation. In our current, technologically-advanced world market, we have been pushed to deploy coursework in a variety of formats – online, blended, and traditional in-seat classes."
Registration is currently open for the fall term and will continue through September 1. Students interested in the general studies program can learn more here: undefined
However a student decides to pursue a degree – online, blended, or in-seat – Cumberlands remains committed to delivering the same quality of instruction across all platforms. The University also boasts some of the lowest prices per credit hour among private universities around the country. Further details about the new bachelor's degree in general studies can be accessed online at www.ucumberlands.edu.