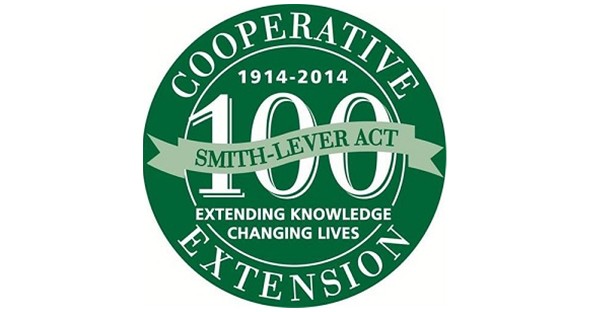 MANCHESTER, KY (August 11, 2020) - Clay County Cooperative Extension Service upcoming programs for August, 2020.
►Pasture-Finished Beef Educational Workshop will have three concurrent sessions, 7:00 pm – 9:00 pm EDT on August 11th, 12th and 13th. August 11th – Pasture-Finished Beef Production Overview & Forages and Grazing Management. August 12th – Cattle Selection, Supplementation and Winter Management & Marketing and Processing. August 13th – Producer Panel, Frame Size X Supplementation & Putting it all Together. You can register online at vaforages.org/events.
►Each week throughout the summer, we will be offering Grab & Go Kits free for youth age 5-18. These kits will contain activities and projects related to physical activity, nutrition and cooking, science, natural resources, art and much more. Our next kits will be available August 3rd, August 10th and August 17th. You can pick up the bags Monday-Friday from 9 am - 4 pm (until all are gone) at the Clay County Extension Office. Bags will be located outside on a table in a large container. Please use social distancing when picking up bags. After you complete the project, complete the evaluation, take a picture of your project and send a message to Clay County Cooperative Extension Facebook page. We would love to share your talents and projects. For questions, please call 598-2789 or email: .
►Horticulture Webinar Wednesday will be at 1 pm CDT / 2 pm EDT. Topic on August 12th will be Invasive Plants, August 19th – Weed Control: The Non-Nuclear Options and August 26th – Cool Season Grass & Lawn Renovation. To join via zoom – https:/uky.zoom.us/j/566301042.
►Cooking By the Calendar is August 18th at 10:00 am by Facebook Live. Lora will be doing the August recipe in the Food & Nutrition Calendar. Join us and enjoy a new recipe to serve your family that will be nutritious and taste good!
►Recipes for Life is August 20th, 24th & 27th and September 3rd & 10th at 10:00 am. Come learn with us about eating nutritionally and enjoy a food demonstration. We will send you educational information by mail, as well as provide a food demonstration by Facebook Live. You must "like" the Clay County Cooperative Extension Service Facebook page to view the food demonstration. Call 598-2789 to register and give us your physical address and phone number to receive the educational information.
►4-H Crafty Artists in a Bag
This opportunity is a great way to explore your creative side! Participants that sign-up will receive supplies for an art project. Free for youth ages 5-18. Many of the projects will be eligible for the 4-H Showcase and KY State Fair in 2021. Kits will be available for the months of August, September and October. Project of the month for August will be Shamrock Chalk Art. You must call 598-2789 to register and schedule an appointment for pick up. Pick up will be from August 24th - 28th, 8:00 am - 4:00 pm.
►4-H Chefs in Training Kits free for ages 9-18. Interested in learning new cooking skills in the kitchen? Each month, youth can pick-up a kit containing ingredients and a recipe! Pick-up kits: Week of August 24th-28th at the Clay County Extension Office from 8:00 am - 4:00 pm. This month's recipe: TACO BAKE. Limited kits will be available. You must call 598-2789 to register by August 21st & schedule a pick up time.
Youth will receive a recipe and some ingredients to get them started in the kitchen! For example, youth might receive 1 onion, taco seasoning packet, 1 can of corn, and 1 can of tomato sauce but will be responsible for purchasing other ingredients such as beef.
►Saving Savvy with Grocery List and Coupon App (Homemaker leader training) will be August 26th at 10:00 am by FaceTime. Lora is going to try something new with programming called FaceTime. She doesn't know how it will work, but you will learn together. To participate in this program, she needs you to send her your cell phone number. She will call you on the 26th at 10:00 am to share information with you. We will do a practice session on the 24th at 11:00 am. If you want to register, please call 598-2789 and be sure to give us your cell phone number. This program is free and the public is invited.
Educational programs of Kentucky Cooperative Extension serve all people regardless of economic or social status and will not discriminate on the basis of race, color, ethnic origin, national origin, creed, religion, political belief, sex, sexual orientation, gender identity, gender expression, pregnancy, marital status, genetic information, age, veteran status, or physical or mental disability.