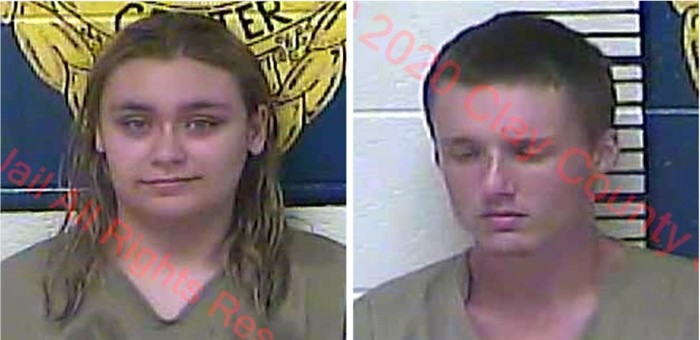 MANCHESTER, KY (September 1, 2020) - Clay County Sheriff Patrick Robinson is reporting the murder of a Lexington woman has a possible connection to Clay County. At approximately 9:30 A.M. Monday, Officers responded to a home on Majestic View in Lexington for a welfare check and discovered 56-year-old Sabel Jallow dead inside the home.
Coroner reports indicate the woman had been deceased for several hours. Upon further investigation, Officer's found Jallow's KIA SUV missing from the residence.
Investigators determined Jallow lived in the home with Jessica 'Nicole' Hoskins and was contracted by an agency as her guardian.
Hoskins, 18 was not at the residence and surveillance video from a neighboring home showed Jallow's KIA SUV leave the street at approximately 9:30 P.M. Sunday night.
Further investigation into Hoskins found that she had ties to the Manchester area and officers then contacted the Clay County Sheriff's Department around 10:30 A.M. Monday morning.
The department made an attempt to locate the KIA SUV at 762 Curry Branch Road, the residence of Hoskins' mother.
Chief Deputy Clifton Jones located the vehicle within minutes of arriving at Curry Branch.
The vehicle was in the driveway and he found Hoskins and her boyfriend Dalton Carpenter, 19 of Paris, Ky. inside the home.
Sheriff Patrick Robinson and officers with the Manchester Police Department arrived to help secure the scene. Officers stayed on site for over five hours.
Lexington police requested the sheriff's department to secure the scene and to hold both subjects until they organized their investigation unit to come to the scene.
Both subjects were interviewed later Monday afternoon by authorities on the homicide.
Jallow's husband said Hoskins did not have permission to take the vehicle.
A warrant was issued for theft of the vehicle and both Hoskins and Carpenter where charged and lodged in the Clay County Detention Center for:
TBUT for disposition AUTO
Photos courtesy of the Clay County Detention Center.