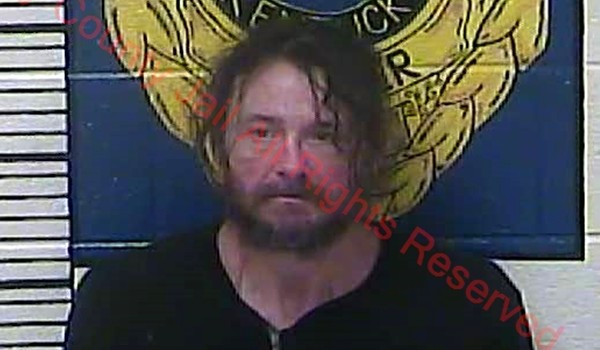 MANCHESTER, KY (September 14, 2020) - The Clay County Sheriff's Office is reporting that: On September 14, 2020 at approximately 10:30 AM Clay County Sheriff Patrick Robinson along with Chief Deputy Clifton Jones, Deputy Paul Whitehead, CSO Supervisor Dewey Grubb arrested Christopher Dale Collins, 47 of Crawfish.
The arrest occurred when Sheriff Robinson and other units received information about the possible location of the above mentioned subject who had a Parole Violation warrant for absconding.
The subject was located and arrested without incident on Crawfish Road.
Christopher Dale Collins was charged with:
• Serving Parole Warrant
The photo attached is courtesy of the Clay County Detention Center.
Assisting at the scene was Manchester City Police Assistant Chief Jason Combs.