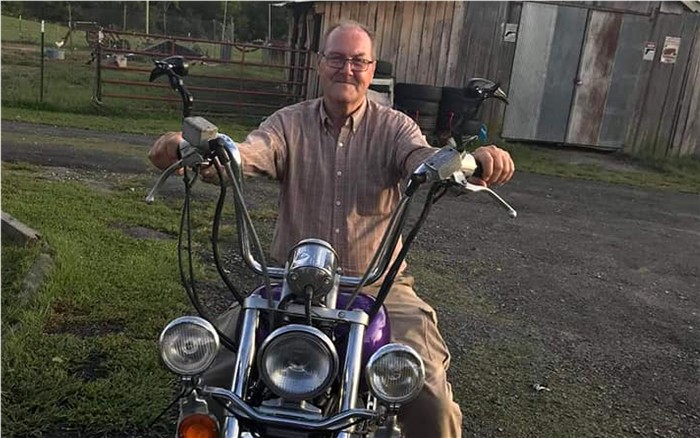 MANCHESTER, KY (December 16, 2020) - According to a Facebook post by Megan Goins at 8:46 A.M. on Wednesday December 16, 2020, a search party was being organized for a missing family member that never returned from a deer hunt.
The post is printed as written by Megan Goins & reads follows:
"I'm asking anyone with side by sides forwheelers horses and all please please join in on the search for our papaw robert Estep hes missing he went hunting yesterday morning and never came home there trying to put together a search party for him so please please we need all the volunteers we can get in manchester."
####
Facebook post by Kayla Roberts at 9:31 A.M. on Wednesday December 16, 2020 regarding Robert Estep:
The post is printed as written & reads follows:
"‼️ ATTENTION ‼️
I'm asking all that will to keep my family members in your prayers, yesterday morning their papaw Bob (Robert Estep) left out to go hunting and hasn't been seen or heard from since! I'm asking all that will to pray hard that he is found safely!! And also asking friends and family that's in the manchester, hector, big creek area to please keep an eye out. If you see him or know of his whereabouts please reach out to his family. They are worried sick. Bob is an amazing person, a loving father, uncle, grandfather and a well known preacher.
So, we are desperate for any help. If you have ATVs and the time to help out would be very much appreciated!! Or if you can't help look, just pray that God is with him and he is found safely!! Please feel free to share!!"
####
At 10:27 A.M. on Wednesday December 16, 2020 The Manchester Enterprise reported that:
Hector man reported missing
A search is underway in the Hector area off Ky. 149 for a 69-year-old man.
Robert "Bob" Estep was last seen Tuesday morning as he told family he was going deer hunting. He left home on a red Kawasaki four-wheeler and hasn't been heard from or seen since.
Family members, volunteers and search and rescue squad members are combing the area in search of Estep.
If you have seen Estep or the red ATV please call 911 immediately!
####
Photo is from Kayla Roberts Facebook page.
ClayCoNews will update this story when and if we learn more.