LONDON, KY - Laurel County Sheriff John Root is reporting that: the Laurel County Sheriff's Office, deputies, detectives and staff had a busy, active year in 2020.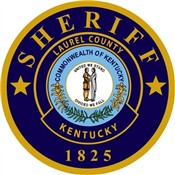 This total reflects the effectiveness of increased deputies on patrol and good law enforcement resulting in a significant decrease in crime throughout Laurel County.
Attached is a listing of the more significant calls for service.
Please note our effectiveness on our "War on Drugs" with our high number of drug arrests for 2020
2020 Most Significant Activity for the Laurel County Sheriff's Office
835 drug arrests (Meth, Heroin, and pills) with 2,746 charges and 67 outstanding warrants
Disturbance complaints- including (prowlers, noise, shooting guns, refusal to leave, disputes, and harassment - 1445
Traffic complaints-including (Dui, road rage, reckless driving) - 1279
School Safety Walk Throughs - 250
Traffic crashes investigated - 1802
Death Investigations - 26
Murder - 6
Speak to deputy - 897
Violent crimes (including Robbery, Rape, Kidnapping) - 62
Suicidal subjects, mentally ill, out of control - 414
Domestic violence complaints –(Including assaults )- 725
Drug complaints - 184
Extra patrol requests - 443
ATL (Attempt to Locate) - 762
Checking on the well-being of persons –(Welfare check) - 749
Suspicious persons – 567
Missing persons including juvenile runaways - 226
Alarms –2195
Escorts (including funeral escorts) - 267
Burglary and thefts - 901
Vandalism -131
Assisting social services with referrals -185
Prisoner transports/mental instability transports - 157
Serving warrants/summons/civil process - 1021
Motorists Assists - 428
Safety education programs for the public including churches, and schools - 151
Total calls for Service for the Laurel County Sheriff's Office for 2020 ------------ 20,877

Sheriff John Root (left) stated that Laurel County citizens can expect the same level of professional and courteous service on a daily basis this upcoming year and always from the Laurel County Sheriff's office.
There will be a continued emphasis on the removal of intoxicated drivers from Laurel county roadways and drug investigations & the "War on Drugs" will continue.
Thanks for allowing us to serve you!
Sheriff John Root