Students may earn professional certification in less than a year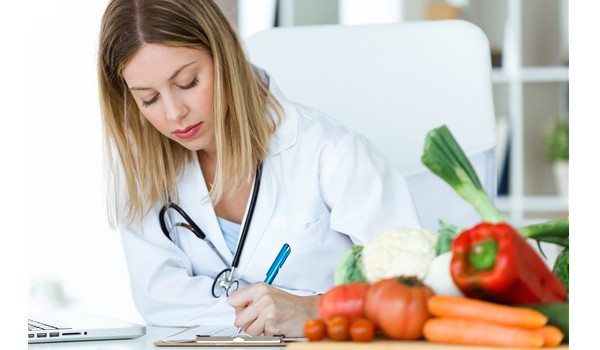 WILLIAMSBURG, KY – Nutrition courses at University of the Cumberlands recently received accreditation from the Association of Nutrition and Foodservice Professionals (ANFP). Cumberlands is the only university in Kentucky to receive this accreditation.
The University now offers a program for students to become a Certified Dietary Manager (CDM) by completing just three courses: Applied Nutrition for the Dietary Manager, Food Service Management, and Nutrition. Following the completion of these classes, students are eligible for pre-professional membership with the ANFP and are prepared to pass the nationally-recognized CDM Credentialing Exam. CDM credentialed individuals work in facilities such as long-term care facilities or senior living facilities.
"Knowledge about food and how our bodies process it is something we in healthcare have seen steadily decline over the years. Yet understanding these concepts is vital to everyone's health," Dr. Cailen Baker, Chair of the School of Nursing at Cumberlands, said. "As healthcare professionals, our top priority is helping people become and remain healthy. We at Cumberlands are excited to offer these accredited courses to students, so they can have a strong foundation in this field and, in turn, pass on their knowledge to others."
A CDM has achieved competency in the five key areas of nutrition, foodservice, personnel and communications, sanitation and safety, and business operations. According to the US Bureau of Labor Statistics, a CDM, CFPP stands to make an average of $53,116 per year, with the career field expected to grow 11 percent by 2028.
Those interested in admission may email or call (855) 791-7201. More information on the CDM program, as well as other programs Cumberlands offers, can be found online at www.ucumberlands.edu/academics.