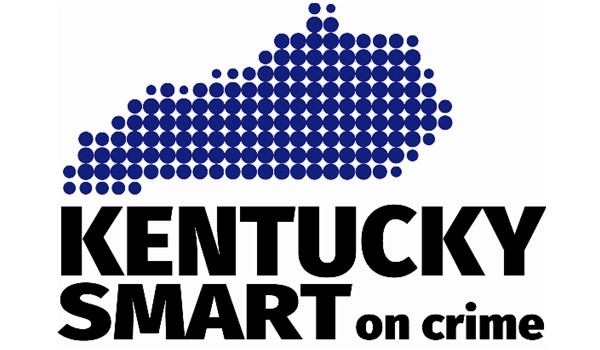 FRANKFORT, KY—On Wednesday, February 3, 2021 the Kentucky Smart on Crime Coalition released the following statement after the House Judiciary Committee advanced HB 126, sponsored by Chairman C. Ed Massey, legislation aimed at bringing Kentucky's felony theft threshold statutes to the national median of states at $1,000. The bill would also increase the threshold for several fraud-related crimes to $1,000, some of which currently have amounts as low as $100 for the offense to be a felony.
"The Kentucky Smart on Crime Coalition applauds Chairman Massey for his leadership," said Mandy Simpson, Director of Public Policy for the Metro United Way of Kentucky on behalf of the Kentucky Smart on Crime Coalition.
Kentucky's felony theft threshold has failed to keep pace with inflation and modernization of the criminal legal system, remaining unchanged for more than a decade.
"Texas has a threshold that is five times larger than ours. For even more context, Georgia and Alabama's thresholds stand at $1,500, with Tennessee's at $1,000. Kentucky's current system does not provide proportionate consequences for community members, especially as we work to address high incarceration rates and corrections costs impacting the wellbeing of Kentucky children and families.
Kentucky ranks third nationally for children who experience parental incarceration. The Commonwealth is imposing lifechanging consequences on parents and children for what other states consider petty theft. Our coalition urges the full House to approve HB 126."
About Kentucky Smart on Crime:
Kentucky Smart on Crime is a broad-based coalition working for common sense justice reforms that proactively address individual and systemic racial disparities and inequities, improve public health, enhance public safety, strengthen communities and promote cost-effective sentencing alternatives. Partner organizations include American Civil Liberties Union of Kentucky, Kentucky Chamber of Commerce, Bluegrass Institute for Public Policy Solutions, Kentucky Center for Economic Policy, Kentucky Council of Churches, Catholic Conference of Kentucky, Kentucky Association of Sexual Assault Programs, Inc., Kentucky Coalition Against Domestic Violence, Kentucky Association of Criminal Defense Lawyers, Kentucky Youth Advocates, Volunteers of America Mid-States, Inc., NAACP Kentucky, Kentucky Criminal Justice Forum, and United Way of Kentucky. For more information, visit: kysmartoncrime.com or @kysmartoncrime on Twitter.