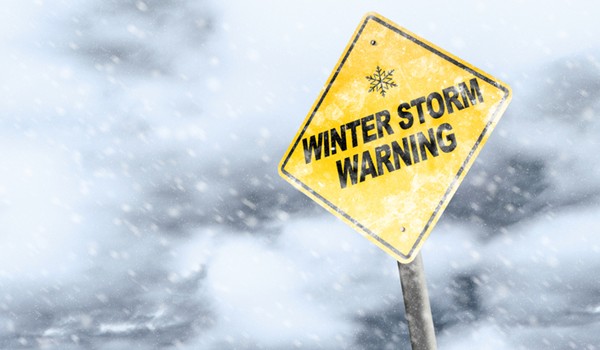 National Weather Service Jackson, KY (7:06 AM EST Wednesday, February 17, 2021) - Whitley-Knox-Bell-Harlan-Floyd-Knott-Perry-Clay-Leslie-Letcher-Martin and Pike
Including the cities of: Corbin, Williamsburg, Barbourville, Middlesboro, Pineville, Cumberland, Harlan, Prestonsburg, Wheelwright, Hindman, Pippa Passes, Hazard, Manchester, Hyden, Jenkins, Whitesburg, Inez, Coal Run, Elkhorn City, Pikeville, and South Williamson
7:06 AM EST Wed Feb 17, 2021
WINTER STORM WARNING REMAINS IN EFFECT FROM 7 PM THIS EVENING TO 7 AM EST FRIDAY...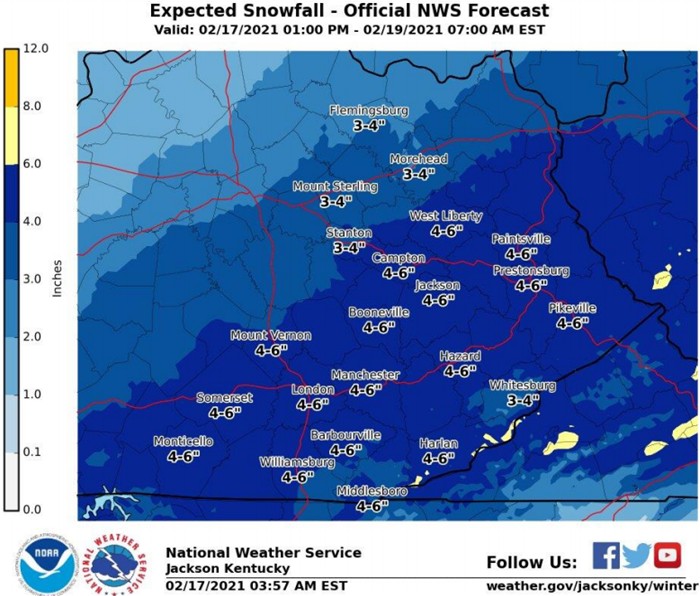 * WHAT...Heavy mixed precipitation expected. Total snow accumulations of 3 to 6 inches, with locally higher amounts possible as well as ice accumulations of around one tenth of an inch.
* WHERE...Portions of northeast, south central and southeast Kentucky.
* WHEN...From 7 PM this evening to 7 AM EST Friday.
* IMPACTS...Travel could be very difficult. The hazardous conditions could impact the morning or evening commute. Additional power outages are possible as significant accumulation`s of ice remain on trees.
* ADDITIONAL DETAILS...Most of the snow should fall between 7 PM this evening and 7 AM on Thursday morning. The precipitation should become lighter for a time around midday to early afternoon on Thursday, mixing with and changing to rain in most locations. Colder air will arrive on Thursday night, causing the precipitation to transition back over to a mix of light freezing rain and light snow.
PRECAUTIONARY/PREPAREDNESS ACTIONS...If you must travel, keep an extra flashlight, food, and water in your vehicle in case of an emergency.
Winter Storm Sign: Stock photo by Ronniechua