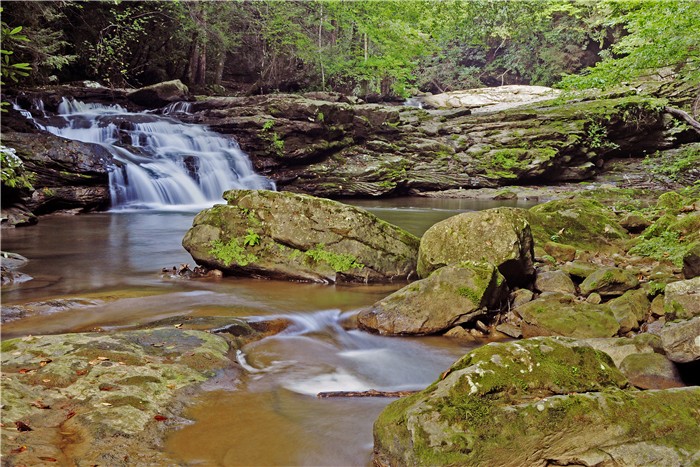 #CaptureTheKyWildlands is a photo contest to showcase the unique beauty, heritage and people of southern and eastern Kentucky.
Photo by Chuck Summers and provided by Pike County Tourism.
SOMERSET, KY ― A photo contest is underway until June 5, 2021, to capture the nature, places, experiences and people of southern and eastern Kentucky, and the prize features one of the region's top events.
The #CaptureTheKyWildlands photo contest Grand Prize winner will receive a gift package to the 2021 Master Musician Festival, which will be held July 16 and 17 in Somerset. The package will include two VIP tickets to the event, a two-night stay at the Best Western, which is less than one mile from the event, and gift cards to Somerset eateries.
"This region is a photographer's dream, with so much natural beauty, colorful heritage and outdoor activities, so we are very excited to see the entries in this photo contest," said Tammie Nazario, PRIDE/CEO of Eastern Kentucky PRIDE, which is sponsoring the contest as part of its tourism initiative, The Kentucky Wildlands.
"We are looking for photos taken in The Kentucky Wildlands after Jan. 1, 2019, with subjects that fit one of six categories," she explained. "We will select three finalists per category, a winner for each category and a Grand Prize winner from the finalists. The public will vote for the Grand Prize winner through our website and social media."
The contest categories are: natural world (animals, plants and landscapes; geological or climatological features; and scientific processes and endeavors), travel (locales, people or activities), people (groups or individuals but they should not be the focal point of the photo), The Kentucky Wildlands experience (events, objects or activities connecting the region's residents to their history or cultural heritage, providing a sense of what it is like to live in the area), altered images (photographs manipulated for artistic purposes by applying digital and/or traditional special effects) and mobile (any photograph taken with a mobile device).
In addition to posting entries to social networks with #CaptureTheKyWildlands, entries also must be emailed to . Entrants should review the full contest guidelines online at https://www.explorekywildlands.com/capturethekywildlands-photo-contest.
For more information, please call 888-577-4339 (toll free) or email .
About The Kentucky Wildlands
The Kentucky Wildlands is a regional tourism marketing initiative in 41 counties of southern and eastern Kentucky. It showcases the region's majestic beauty and rich heritage with the goal of driving economic development. Components of the initiative will include a media campaign, hospitality education, itinerary development and entrepreneur training. The initiative was launched by Eastern Kentucky PRIDE, which is a nonprofit organization, with grant funding from the Appalachian Regional Commission and Economic Development Administration.
###