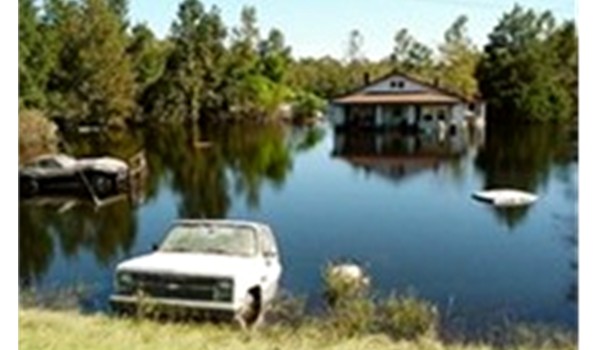 Laurel County is now a Primary county in the disaster declaration for the severe storms, flooding, landslides and mudslides that ravaged Eastern KY from Feb. 27-March 14, 2021. In addition to FEMA grants, residents also have access to the low-interest federal disaster loan program.
Making this information available to all affected in your area is imperative for helping the businesses, homeowners, renters, and non-profit organizations that suffered from this disaster.
PROGRAM INFO
Laurel County residents impacted by the disaster should first register with FEMA at https://www.disaterassistance.gov.
In 31 Primary Counties, disaster loans are available for businesses of all sizes, non-profits, faith-based organizations, homeowners and renters.
Anderson, Boyd, Breathitt, Clark, Clay, Estill, Fayette, Floyd, Franklin, Greenup, Jackson, Jessamine, Johnson, Knott, Laurel, Lawrence, Lee, Leslie, Letcher, Lincoln, Madison, Magoffin, Martin, Morgan, Owsley, Perry, Powell, Pulaski, Rockcastle, Warren, and Woodford
In 33 Contiguous Counties, only Economic Injury Disaster Loans (EIDLs) are available to small businesses and non-profits:
Allen, Barren, Bell, Bourbon, Boyle, Butler, Carter, Casey, Edmonson, Elliott, Garrard, Harlan, Henry, Knox, Lewis, Logan, McCreary, Menifee, Mercer, Montgomery, Nelson, Owen, Pike, Rowan, Russell, Scott, Shelby, Simpson, Spencer, Washington, Wayne, Whitley, and Wolfe
KY Declaration Disaster Loan Video:
English
Spanish
Video - "How to Apply for a Disaster Loan":
What Types of Disaster Loans are Available?
Business Physical Disaster Loans – Loans to businesses to repair or replace disaster-damaged property owned by the business, including real estate, inventories, supplies, machinery and equipment. Businesses of any size are eligible. Private, non-profit organizations such as charities, churches, private universities, etc., are also eligible. The law limits business loans to $2,000,000.
Economic Injury Disaster Loans (EIDL) – Working capital loans to help small businesses, small agricultural cooperatives, small businesses engaged in aquaculture, and most private, non-profit organizations of all sizes meet their ordinary and necessary financial obligations that cannot be met as a direct result of the disaster. These loans are intended to assist through the disaster recovery period.
Home Disaster Loans – Loans to homeowners or renters to repair or replace disaster-damaged real estate and personal property, including automobiles. Up to $200,000 for disaster-damaged homes and up to $40,000 for disaster-damaged personal property.
What are the Credit Requirements?
Credit History – Applicants must have a credit history acceptable to SBA.
Repayment – Applicants must show the ability to repay all loans.
Collateral – Collateral is required for physical loss loans over $25,000 and all EIDL loans over $25,000. SBA takes real estate as collateral when it is available. SBA will not decline a loan for lack of collateral, but requires you to pledge what is available.
What are the Interest Rates?
Interest rates are as low as 3% for businesses, 2% for nonprofit organizations, and 1.25% for homeowners and renters, with terms up to 30 years. Loan amounts and terms are set by the SBA and are based on each applicant's financial condition.
How to apply:
Applicants may apply online using the Electronic Loan Application (ELA) via SBA's secure website at DisasterLoan.sba.gov.
Businesses and individuals may also obtain information and loan applications by calling the SBA's Customer Service Center at 1-800-659-2955 (1-800-877-8339 for the deaf and hard-of-hearing), or by emailing .
Loan applications can also be downloaded at sba.gov/disaster.
What is the deadline?
The filing deadline to return applications for physical property damage is currently June 22, 2021; the deadline might be extended by 30 days. (We will issue a press release if this changes.) The deadline to return economic injury applications is Jan. 24, 2022.
PROGRAM HIGHLIGHTS
Applying for a disaster loan is often part of the FEMA process
Applying for a disaster loan is FREE and there is NO PRESSURE to accept a loan
If FEMA says, "apply to SBA," and a survivor doesn't; they won't continue to move through the FEMA process
If SBA denies a person's loan application, we re-route them back to FEMA for potential additional grant consideration
Disaster loans are for one's primary residence
We have people available to help your survivors apply. Your office could email their contact info to

, or they can email directly and ask for help; or you can give me contact info of survivors you'd like us to help.
Survivors can apply online at disasterloan.sba.gov; call our Customer Service Center if they have questions – 800-659-2955, 7 days/week, 8 a.m.-8 p.m. – or email to

Driveways, culverts, septic systems, wells, sheds, garages, fencing, decks, a private bridge for access to a primary residence, etc. are generally all eligible under the disaster loan program
Interest rates are as low as 1.25% for homeowners and renters (most people receive that rate), and as low as 3% for businesses and are 2% for non-profits
Terms are up to 30 years to make payments affordable, but there are no prepayment penalties for those who wish to pay off their loans early
The loans are direct from the U.S. Treasury, not a bank. The terms and interest rate don't change.
The first payment is not due until 18 months from the date of the Note; however, interest accrues during that period
No collateral is required for loans of $25,000 or less
About the U.S. Small Business Administration
The U.S. Small Business Administration makes the American dream of business ownership a reality. As the only go-to resource and voice for small businesses backed by the strength of the federal government, the SBA empowers entrepreneurs and small business owners with the resources and support they need to start, grow or expand their businesses, or recover from a declared disaster. It delivers services through an extensive network of SBA field offices and partnerships with public and private organizations. To learn more, visit sba.gov.