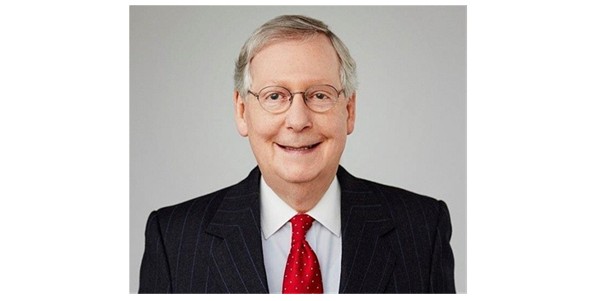 U.S. Senate Republican Leader Mitch McConnell
WASHINGTON, D.C. (September 20, 2021) – U.S. Senate Republican Leader Mitch McConnell (R-KY) delivered the following remarks today on the Senate floor recognizing U.S. Representative Harold "Hal" Rogers (KY-05) for becoming the longest-serving Member of Congress in Kentucky history on September 2, 2021: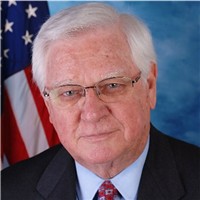 "U.S. Representative Hal Rogers once described Southeastern Kentuckians by saying, 'they're honest, forthright… they can see through a phony in a minute flat.' So it's fitting his constituents just reelected him by seventy points: he is certainly honest, forthright - and no phony.
"For over forty years, Hal has fought for his home region and delivered unparalleled support for its development and growth. In honor of Hal becoming the longest-serving Representative in the history of the Commonwealth earlier this September, I'd like to pay tribute to this one-of-a-kind Kentuckian.
"I first met Hal during the 1971 Kentucky gubernatorial election. He was already a rising star in the state Republican Party, having just been elected Commonwealth's Attorney for Pulaski and Rockcastle counties two years prior. As a fellow attorney and young conservative, I looked up to Hal and watched his career with great interest.
"Less than a decade later, Hal was elected to the House of Representatives in Kentucky's fifth congressional district, the same year Ronald Reagan was elected president. Since then, he's won reelection twenty times, always by a wide margin. He loves his corner of the state and - as his repeated victories absolutely prove - his constituents love him right back.
"Once Hal got to Congress, he quickly went to work fighting for the issues his constituents care about most. His hard-won legislative victories earned him praise from fellow House Republicans, who tapped him to lead the first House Appropriations Subcommittee on Homeland Security in the wake of the 9/11 terrorist attacks. Eight years later, he became Chairman of the full House Appropriations Committee, expertly cutting spending, reducing waste, and directing funds to important projects all across the country.
"As a former Commonwealth's Attorney, Hal used his law enforcement credentials to defend Kentucky from a wide array of threats. Before the rest of America was paying full attention to the scourge of substance abuse, Hal launched Operation UNITE. The anti-narcotics initiative covers 32 Kentucky counties and has been on the front lines in the fight against the opioid epidemic, helping to lock up thousands of criminals and remove millions of dollars worth of illegal drugs from the streets.
"Hal is a lead promotor of investment in Southeastern Kentucky, which for too long has suffered economic distress and seen indifference from Washington. He united Kentucky's Appalachian counties around the Shaping Our Appalachian Region, or SOAR, initiative to create a concerted effort to attract jobs and development to the region. He revolutionized Southeastern Kentucky's water infrastructure, bringing new water treatment centers to our state and championing flood protection measures. He wrangled federal funding for the Cumberland Gap Tunnel in Bell County, described at the time as 'the most significant thing that has happened there since Daniel Boone began to bring settlers through the gap.' He helped bring the fine arts to Southeastern Kentucky through the Mountain Arts Center in Prestonsburg.
"Locals are so appreciative of Hal's many projects that they dubbed the state-of-the-art Center for Rural Development in Somerset – one of his capstone initiatives – the 'Taj Ma-Hal' in his honor. And that's not the only place in Hal's district that commemorates his service. If you visit Southeastern Kentucky, you can drive along the gorgeous Hal Rogers Parkway, study groundbreaking technical advances at the Hal Rogers Advanced Technology Center, and learn important career skills as part of the Hal Rogers Scholars program. Whitley County residents were so thankful for Hal's work that they even named the home of their new Kentucky Splash Water Park the Hal Rogers Family Entertainment Center.
"In Congress, we are just as fond of Hal Rogers as his constituents are at home. I've been proud to work alongside this premier legislator for nearly four decades. We share the same priorities for the people of Kentucky and the same vision for our state's great future.
"Hal would not be the man he is today without the love and support of his late wife, Shirley, and their children Anthony, Allison, and John. Later in life, Hal met and married Cynthia, a Tennessean who has also come to love Kentucky and its people. As Hal breaks the record as the longest serving U.S. Representative in Kentucky's history, let's all give thanks to this great public servant and the entire Rogers family."
###