FRANKFORT, KY - Following the tornado outbreak that ripped through Kentucky over the weekend, causing destruction and loss of life, the higher education community rallied to meet the needs of storm victims.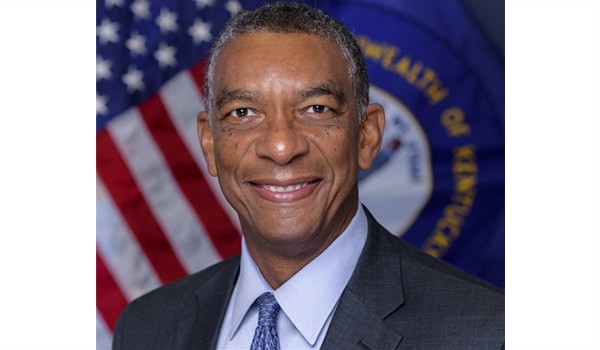 Council on Postsecondary Education President Aaron Thompson
"A tragedy of this magnitude requires a high degree of compassion and caring in response, and that is what we are seeing from our campuses," said Council on Postsecondary Education President Aaron Thompson. "I could not be prouder of how our colleges and universities across the state have come together and used every resource at their disposal to help those devastated by these violent storms."
Campus staff worked throughout the weekend providing shelter, food and accommodations to displaced individuals and first responders, established scholarships for affected students and assisted with fundraising drives to help neighbors in need. Student organizations and athletic teams organized donation drives and volunteered in communities ravaged by the worst tornado event in state history.
WKU provides internet access and warm showers to those in need
The areas surrounding Western Kentucky University suffered from extensive destruction and loss of life, and the WKU community stepped up to help both fellow Hilltoppers and tornado victims in nearby communities.
Quickly after the tornado devastated the area, WKU established an Emergency Operations Center on Chestnut Street and set up the WKU Disaster Assistance Call Center at (270) 745-5888 for faculty, staff and students in need of assistance.
The university opened the computer lab in Jody Richards Hall to members of the public who need internet access. The lab will be open from 8 a.m. to 8 p.m. through Friday, Dec. 17. Additionally, they opened the Preston Center from 6 a.m. to 6 p.m. to all faculty, staff, students and their families in need of warm showers through Friday, Dec. 17.
The WKU Food Pantry, located at 503 Regents Ave. in Bowling Green, is open every day from noon to 5 p.m. while supplies last. They are currently accepting donations.
Dean of Students Martha Sales and the Housing and Residence Life team are collaborating to provide residence hall housing for students who need a place to stay. WKU staff are also developing campus housing plans for displaced faculty and staff and their families. The school is housing 10 Louisville police officers and will house 32 members of the National Guard and 60 individuals from Team Rubicon Disaster Response.
The university is continuing to compile their list of students, faculty and staff affected by the storm, as well as a list of those willing to help. Through the Opportunity Fund, the Area Health Education Center and Hilltopper Family volunteers, they continue to work to connect those in need with appropriate assistance.
Over the weekend, the WKU basketball teams worked together to volunteer and clear debris in Bowling Green.
Murray State houses and feeds hundreds of first responders
Murray State University is housing and feeding upwards of 600 National Guard, FEMA responders and first responders, designating five campus buildings for their use. The Wellness Center is being used by the National Guard, the Kentucky State Emergency Management Staff and other health care officials until further notice. The university also opened its basketball arena, the Community Financial Services Bank Center, as a warming shelter following the destruction left by the tornado outbreak.
Although the university continues to experience technology issues, staff are reaching out to their campus community and alumni in the areas hardest hit by the storms to offer support. Staff members have worked throughout the weekend to provide shelter, food and campus accommodations to displaced individuals.
UK offers counseling, housing and basic needs to 3,000 impacted students
The UK Research and Education Center in Princeton was hit hard by the tornado, which destroyed most of the facilities. Center employees worked through the weekend securing and caring for the center's animals.
The University of Kentucky has reached out to about 3,000 students from the counties most impacted by the storms to offer support—including counseling, housing and resources to meet basic needs—through the UK Center for Support and Intervention. In response to the tragedy, the university is also deploying funds designated to assist students and employees in times of need.
UK students and colleges have come together to complement these efforts. College of Medicine students spearheaded a fundraiser to support organizations providing aid on the ground. College of Agriculture, Food and Environment staff and UK extension agents volunteered in affected communities this weekend. UK Athletics hosted a telethon on Tuesday to raise money for victims.
Campuses and students across the state support recovery efforts
Kentucky State University has 86 students from areas impacted by the tornado outbreak. The university's goal is to financially support students in need of assistance, as well as collect items to deliver to those who need them. University officials encourage members of the campus community impacted by this tragedy to email .
West Kentucky Community and Technical College Vice President of Campus Operations Shay Nolan and his team are working with regional emergency response teams to assess the needs of communities surrounding campus. The campus Cupboard will be available for food assistance, as will emergency funds and counseling services. Students needing emergency assistance can call our Dean of Students office at 270-534-3479 or the crisis line 1-800-592-3980.
Kentucky Community and Technical College System colleges in the western part of the state have offered aid from college foundations for students who need assistance. Southcentral Kentucky Community and Technical College staff are helping a fellow employee who lost her home with clean-up efforts.
Eastern Kentucky University officials reached out to their campus encouraging donations to the Red Cross and are organizing a campus blood drive. Northern Kentucky University students are collecting items to deliver to several areas, including Bowling Green, Murray and Mayfield. They are accepting items this week at the student government association office.
University of Louisville Health has committed $50,000 to the American Red Cross for disaster relief in Western Kentucky and is challenging its employees to donate as well. They are also hosting a blood donation drive from 9:30 a.m. to 3:30 p.m. Friday, Dec. 17 at UofL Hospital. The university's police department is collecting bottled water, snacks, toiletries, hygiene items and monetary donations for victims. UofL Athletics held a water bottle drive at the UofL-UK women's basketball game Sunday, which amounted to more than 65 pallets of water to be delivered to Western Kentucky.
Kentucky Wesleyan College reached out to support their own, delivering more than $1,200 in cash and gift cards to a KWC online student from Dawson Springs who has a one-week-old baby and lost everything. A KWC student lost an uncle who was killed in the Mayfield candle factory. In response to that student's relief efforts, all KWC facilities workers donated the Wal-Mart gift cards they receive every Christmas from the Student Government Association to people in Mayfield.
Morehead State University, as well as other colleges and universities, are encouraging donations to the Team Western Kentucky Tornado Relief Fund.