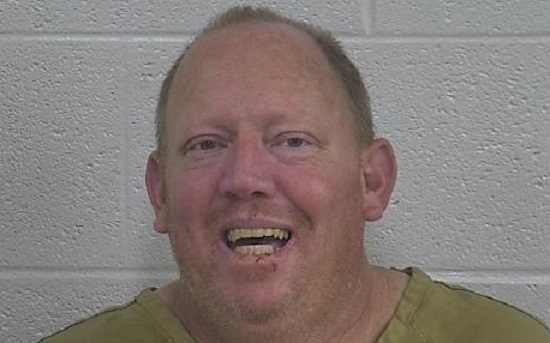 LONDON, KY (March 7, 2022)- Laurel County Sheriff John Root is reporting that: Laurel Sheriff's Deputy Marcus Stigall Along with Deputy Dylan Messer and Deputy Greg Poynter arrested Nicholas Bruner age 44 of Corbin on Sunday evening March 6, 2022 at approximately 5:25 PM.
The arrest occurred off Shannon Square approximately 9 miles South of London after deputies were dispatched to a complaint of a male subject allegedly pulling a gun on a another male subject there.
Upon arrival at the scene deputies conducted an investigation and arrested Nicholas Bruner charging him with:
Disorderly conduct – first-degree
Menacing
Terroristic threatening – third-degree
This individual was lodged in the Laurel County Correctional Center.
Photo of accused attached is courtesy of the Laurel County Correctional Center.