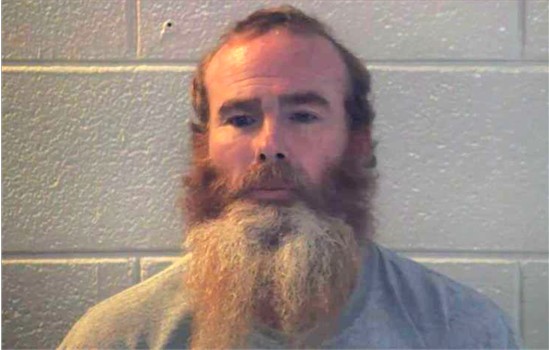 SOMERSET, KY - Sheriff Greg Speck is reporting that Nichlous McCalister, age 48, of Hope Way in Somerset, Kentucky, was arrested by Captain Troy McLin on Friday, March 25, 2022, at 10:43 AM for charges related to a violation of the Sex Offender Registry.
On March 25, 2022, Captain McLin received a complaint that McCalister was not in compliance with the Kentucky Sex Offender Registration. Captain McLin initiated an investigation at that time.
Captain McLin went to a location on Starlight Drive where McCalister was supposed to be living. Captain McLin learned that McCalister had left that residence a few months earlier and had moved.
Captain McLin located McCalister on Hope Way, a housing complex, with a school on the property.
Captain McLin arrested Nichlous McCalister and charged him with:
Failure to Comply with the Sex Offender Registration (1st Offense)
He was also charged with:
Registration of Sex Offender School Restrictions
McCalister was transported and lodged in the Pulaski County Detention Center where he remains lodged as of this press release.
Photo of the accused is courtesy of the Pulaski County Detention Center.
Sheriff Greg Speck asked if you have any information about any crime to contact our office at 606-678-5145. You can remain anonymous. You can also leave a tip on our webpage at
http://www.pulaskisheriff.com/
.
Contact: Major Jeff Hancock
606-678-5145