Secretary of State Michael Adams
FRANKFORT, KY (Office of the Kentucky Secretary of State) - After the legislative session concludes in April comes my favorite part of this job: visiting with constituents.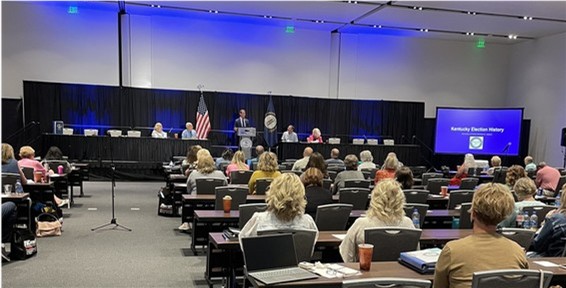 Over the past few months I've crisscrossed the state to consult with local election officials, tour small businesses, and sit down for media interviews.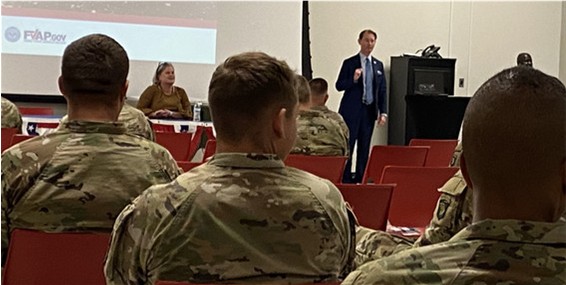 Recently I spoke with soldiers at Fort Campbell, to express my gratitude for their service and inform them about their voting options in Kentucky.
Poll Workers Needed
We had a successful primary election in May, thanks to our poll workers. The next election is three months away but it is never too early to volunteer. We have made it easier than ever to sign up, with a convenient online portal. We also have removed the partisan barrier that prevented the nearly 300,000 registered Independents - all are welcome. Join us HERE.
Business News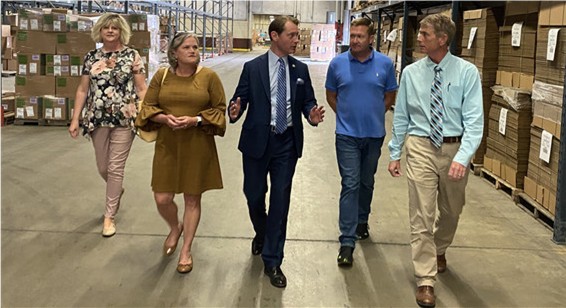 We are working to make conducting business in the Commonwealth easier. We continue to improve the online business registration site. Business owners are now able to complete their annual business filing, form LLC's, register new businesses, search for available business names and more, without leaving the office. We are constantly improving our website to help our job creators.
Ronald Reagan Award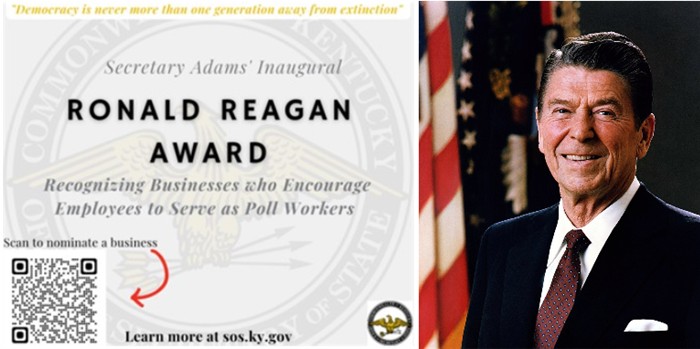 President Reagan said "Freedom is never more than one generation away from extinction." The same is true of democracy. We can't have an election without election workers. That's why we launched the Ronald Reagan Award Program to encourage the private sector to help us open the polls.
To qualify for the award, nominees must be a Kentucky business in good standing and promote poll worker recruitment by offering paid time off to volunteer as a poll worker, or other incentives such as bonuses or additional days off.
You can learn more about the award and the nomination process HERE.
Looking Ahead
The Kentucky State Fair is right around the corner, August 18th through 28th. Stop by the Kentucky Secretary of State's booth to visit with us, get some cool swag, and vote for your favorite fair food!
_____________________
Office of the Kentucky Secretary of State
700 Capital Ave., Ste. 152, Frankfort, KY 40601
(502) 564-3490