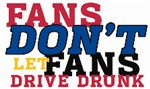 FRANKFORT, Ky. (Jan. 29, 2014) – As Super Bowl Sunday approaches and football fans across the country prepare for the game, the U.S. Department of Transportation's National Highway Traffic Safety Administration (NHTSA), along with the National Football League (NFL) and Techniques for Effective Alcohol Management (TEAM) Coalition, have joined forces with Kentucky's highway safety and law enforcement officials to spread the message about designating a sober driver on Super Bowl Sunday, because – Fans Don't Let Fans Drive Drunk.
Kentucky State Police will support this enforcement effort with increased patrols in all post and region areas on Super Bowl Sunday.
To aid in keeping drunken drivers off the road, the Kentucky Office of Highway Safety (KOHS) partnered with Mobile Life Solutions to develop a "Drive Sober Kentucky" application.
The app contains:
A one-touch dial feature to call the Kentucky State Police to report a drunken driver
A list of local taxi services, sober ride programs and limousine companies, working with the caller's Global Positioning System
A link to Kentucky's HERO designated driver campaign website http://kentuckyheroes.org/
Information on laws and penalties for driving while impaired and the cost of getting a DUI
A Blood Alcohol Concentration calculator
A feature that turns the camera into impairment goggles
A feature to select a designated driver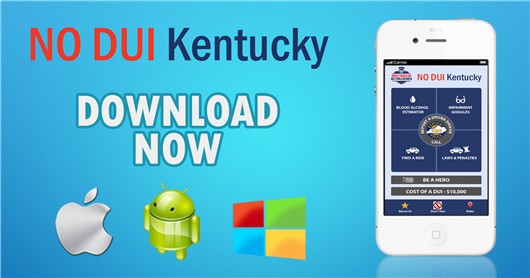 The "Drive Sober Kentucky" app is available to download for free in the Apple App Store, Google Play Store and the Windows Phone Store. Or, it can be downloaded at www.DriveSoberKY.com.
"In this day and age, most people have smart phones, so we're putting the information directly in their hands," Bell said. "We hope it will greatly reduce the number of people who choose to drink and drive."
NHTSA offers these additional safety tips:
If you're attending a Super Bowl party or watching the game at a sports bar or restaurant:
Designate your sober driver or plan another way to get home safely before the party begins.
If you don't have a designated driver, ask a sober friend for a ride home; call a cab, friend, or family member to come and get you; or just stay for the night.
Never let friends drive if they have had too much to drink.
If you're hosting a Super Bowl party:
Make sure all your guests designate a sober driver in advance, or arrange for alternate transportation to ensure they get home safely.
Serve food and include non-alcoholic beverages.
Stop serving alcohol at the end of the third quarter of the game and begin serving coffee and dessert.
Keep the numbers for local cab companies handy, and take the keys away from anyone who has had too much to drink.
And remember, your seat belt is your best defense against a drunken driver in a crash.
For more information, visit the Drive Sober or Get Pulled Over Campaign Headquarters atwww.nhtsa.gov/drivesober.