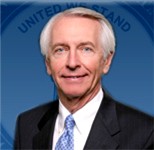 Bill would create STARS, a standard rating system for preschools, day cares
FRANKFORT, Ky. – "Kentucky is one step closer to giving parents and families a better tool for making informed decisions on early child care and education programs for their children thanks to the House passage of HB332.
This bill, known as the STARS bill, will offer Kentucky families an easy-to-understand ratings system for day cares and preschools that shows the quality of those early childhood programs – similar to a restaurant rating. Our recent Race to the Top award of $44 million will enhance these efforts, and will lay a strong foundation for better education of every child.
Every parent should be able to choose high quality programs that fit the needs of their family, and I call on the Senate to give this bill the consideration it deserves for the benefit of our youngest citizens." – Gov. Steve Beshear