Source: DrugFree.org
By: Celia Vimont
Kentucky's law designed to reduce prescription drug abuse has raised awareness about the problem, but has had some unintended consequences, according to an addiction medicine specialist in the state.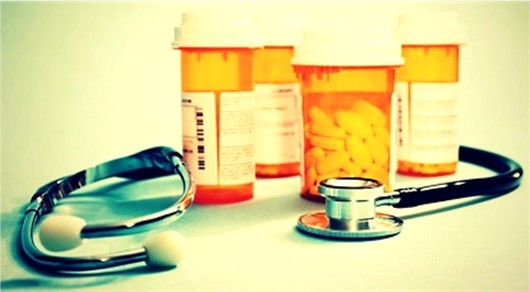 The law, known as House Bill 1, was signed into law by Governor Steve Beshear in 2012. It requires that all pain clinics be licensed, specifies requirements for ownership and employment, and obliges Kentucky's licensure board to develop regulations for pain clinics. It gives law enforcement easier access to the state's prescription drug monitoring database. Doctors must examine patients, take full medical histories, screen for drug use, and check electronic prescription records before writing prescriptions for opioids, to make sure the patient isn't "doctor shopping" to gain multiple prescriptions.
The law also requires continuing medical education for doctors authorized to prescribe or dispense controlled substances relating to the use of the state prescription monitoring database, pain management, and addiction disorders.
"HB1 has been very effective in calling attention to the problem of prescription drug abuse," says Dr. William T. Fannin, who is board certified in addiction medicine, and has practiced family medicine in eastern Kentucky for more than 25 years. "Unfortunately, many physicians have decided not to prescribe opioids—it's a knee-jerk reaction to the extra requirements of the law. What they are missing is that even if you decide not to prescribe painkillers, it doesn't mean you won't have any patients who are addicted."
Contrary to many doctors' fears, using the state's prescription drug monitoring database, known as KASPER (Kentucky All Schedule Prescription Electronic Reporting), is not burdensome, Dr. Fannin says. "There's some confusion about how much time it will take. It's a great system—it's easy to use. It takes only about a minute to input the patient's information, and only a few minutes to get an answer back. We check KASPER every time a patient comes in for the first time, is suspicious for illicit procurement, or comes in for refills. When a patient is scheduled, we do the screening the day before their appointment."
While the new law calls for continuing medical education for physicians who prescribe opioids, Dr. Fannin says it doesn't go far enough. The training does not tell doctors what to do if a drug test comes back positive. "Doctors need advice on how often the drug screens should be done, for which patients, and what to do with the results," he says. "The average physician isn't trained or experienced on how to deal with a dirty drug screen, and some respond by kicking the patients out of their practice."
Most doctors didn't get any focused training in medical school on pain management or addiction, he notes. "Whatever we learned was anecdotal, which we picked up through the doctors who trained us, and what we learned about pharmacology," he says. "Doctors need more education so they can effectively treat pain and addiction."
Dr. Fannin's experience with addiction is a deeply personal one. He became certified in addiction medicine six years ago, several years after his youngest son began struggling with addiction. He lost his son to an unintentional overdose in 2011. Dr. Fannin now treats between 200-250 patients in his substance abuse clinic. "The experience gave me empathy for my patients and their families. It changed many of my views on addiction. It is a disease that can be treated effectively. Experienced professionals and laypeople who deal with addiction know it's not a smooth road to recovery. Recovery is a lifetime commitment—it can be a very rocky road."