LONDON, KY — Seven bands are lined up to entertain you while you support the environment of Southern and Eastern Kentucky at the Ride for PRIDE Benefit in London.
On Friday, April 5, the concert will run from 6 p.m. until 11 p.m. and will feature: Jeff Alsip (rock/country), SweetHeart Mafia (country/rock/alternative), Holdin Horses (country/rock), 3 Minus 1, and South of Sanity (rock).
On Saturday, April 6, the concert will start at 6 p.m. and end at midnight, and it will feature: County-Wide (modern rocking country), Travis Wayne (modern country) and South of Sanity (rock).
"What could be better than enjoying a fun evening of great music, while you're helping out a great cause?" said PRIDE's Tammie Wilson. "We are thrilled with the quality of local musicians who will be performing at this charity event, and we appreciate their support. We also thank Wynona Padgett of Clear Channel Lake Cumberland for graciously serving as our master of ceremonies during the concerts."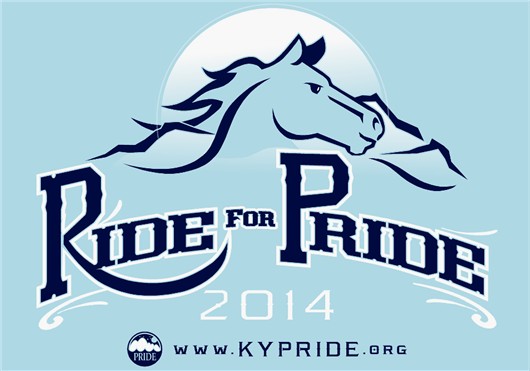 Ride for PRIDE Benefit T-shirts, featuring this logo, will be sold for $15. All proceeds will benefit PRIDE, the nonprofit keep Southern and Eastern Kentucky clean.
"You also can shop from more than 15 vendors before the shows," Wilson added. "There will be camping and horse trail rides from Wednesday until Sunday, too. This can be a great Spring Break outing for families."
Ride for PRIDE will be held at the London Drag Way, which is conveniently located less than 10 miles from I-75, just off Hwy. 80 at 338 White Oak Road in London.
Daily admission will be $10 and includes a concert and access to vendors. Admission is free for children ages 12 and under. Bring your own lawn chair. Concessions will include hamburgers, hotdogs, BBQ pork, chicken strips, nachos, French fries, soup beans, sour kraut and wieners, fried potatoes, corn bread, pulled pork and catfish.
The full admission of $20 will include the two concerts and access to the entire Ride for PRIDE Benefit, which runs from April 2 to April 6 with horse trails, camping, concessions and vendors (Friday and Saturday). Free for ages 12 and under. For full admission, reservations are recommended and can be made online at www.kypride.org.
From the London Drag Way, riders can enter horseback trails in the White Oak area of the Daniel Boone National Forest, along the Rockcastle River. Riders can pick their own routes in the dispersed use area that is accessible to all skill levels and features a wide variety of terrains in beautiful wooded scenery. Riders must have both coggins and current health certificates for all horses with you. Electricity is not available at the primitive campsites, but generators are welcome. Campfires will be allowed at campsites, and firewood will be available for purchase. Water troughs will be filled twice daily. Picketing required. No ATVs or golf carts allowed.
At Ride for PRIDE, raffle tickets will be sold for a new 2013 Kawasaki Brute Force 300 ATV from Tri-County Cycle Sales of Corbin, The winning ticket will be drawn during the concert on April 5. The cost is $5 per ticket or four tickets for $20. On Saturday, a silent auction will feature an original piece of art crafted by chainsaw carver Lucas Pennington.
All proceeds will benefit Eastern Kentucky PRIDE, Inc. — a 501(c)(3) nonprofit organization dedicated to cleaning up solid waste problems, improving water quality and promoting environmental education in 42 counties of Southern and Eastern Kentucky. PRIDE's annual Spring Cleanup is a regional tradition with thousands of volunteers picking up litter.
For more details, call 1-888-577-4339 (toll free) or visit <http://www.kypride.org/> www.kypride.org.