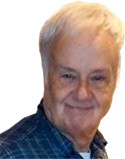 JUST ONE TIRED REDNECK'S OPINION
By Cletus Maricle
Wealth-X just released its list of the richest people by state.
The richest person for Kentucky is Brad M. Kelly. Since he is a recluse and seldom gives interviews, I cannot say for sure that he considers himself a redneck.
But he possesses the following qualifications: Born in Bowling Green, Kentucky, and a raised on a tobacco farm in neighboring Simpson County; dropped out of Western Kentucky University not once but four times and never graduated; was an underage smoker; traded coke bottles at the country store for a pack of Vantage cigarettes, an R.C. cola and a moon pie; never been on a yacht; drives a white Ford pickup; and makes his own bourbon.
Even if he doesn't consider himself a redneck, he is one by desire. Kelly made his fortune in discount tobacco and land. His discount tobaccos included USA Gold, Sonoma, Commonwealth, Malibu; Country Value and Bull Durham.
He bought his first farm when he was seventeen and is now at least the fourth largest land owner in the United States. He owns millions of acres. In fact he has over 1600 square miles of land, which is bigger than the state of Rhode Island with its 1215 square miles.
In Simpson County alone he owns 60 pieces of land. Included in his holdings is a ranch in Florida where he raises hippos, rhinos, antelope, and tapirs.
When the face of tobacco farming changed, he bought old tobacco warehouses and converted them to other uses.
Yes, a country boy can survive!
JUST ONE TIRED REDNECK'S OPINION...