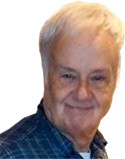 We older rednecks know what vittles are
JUST ONE TIRED REDNECK'S OPINION
By Cletus Maricle
Hog killing time and deer hunting season are perfect for opening a French restaurant in Manchester, Kentucky
—VITTLES DE COU ROUGE. Literally translated it means red neck vittles. We older rednecks know what vittles are.
They were what was put in a bowl and set on the table for you to eat to sustain life whether you liked them or not. Younger rednecks may not know the true meaning of vittles as a result of the onslaught of fast food restaurants, but they can soon pick up on the true meaning.
In Redneck fashion its menu will allow you to eat breakfast, dinner and supper not breakfast, lunch and dinner, any time of the day. Breakfast specialties will be biscuits et jus de viande (biscuits and gravy) and cerveaux de porc et des oeufs pain grille (pork brains and eggs on toast).
Our featured soup will be venaison piment (deer chili). Of course this will be preceded by an appetizer, la viande de marinade au vinaigre (souse meat with vinegar). The suggested salad will be des feuilles de laitue, les oignons verts, et la graisse de bacon (leaf lettuce, green onion and bacon grease).
Entrees will be foie de porc et oignons (hog liver and onions) and os du cou et pommes de terre (neck bones and taters). Jambons de pays (country ham) and fried tenderloin (filet frit) will be on the menu when available but only at market price. All meals will be served with a choice of vin de rafles de mais (corncob wine), vin de rhubarb (rhubarb wine) or buttermile (buttermilk).
VITTLES DE COU ROUGE extends a hearty welcome to all including the French who only welcome us rednecks when we are doing what they can't – like saving their country during World War II.
JUST ONE TIRED REDNECK'S OPINION...