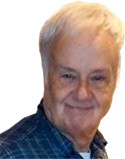 JUST ONE TIRED REDNECK'S OPINION
By Cletus Maricle
I know, I know, they are like coal. Both of them come from the ground. You have to dig to get them out of the ground. Both produce noxious gases when consumed.
The air around us becomes polluted and stinky.
Both are a source of energy.
I know the gas caused by eating "sweet taters" is flammable just like coal.
But it's Thanksgiving and we need our "sweet tater" casserole.
JUST ONE TIRED REDNECK'S OPINION.