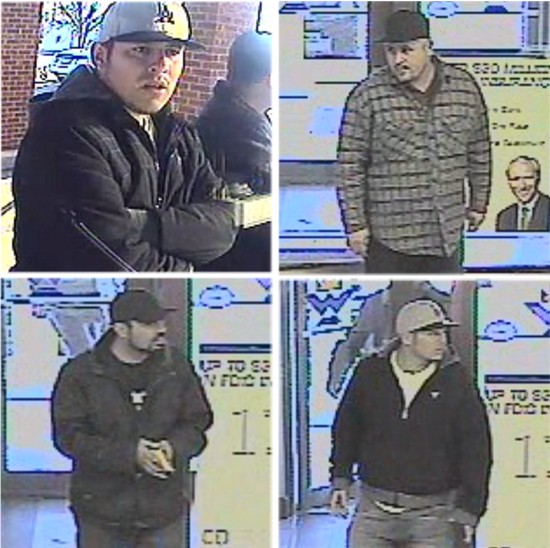 (Richmond, KY.) – The Kentucky State Police, Richmond Post is asking for help identifying three people, suspected of illegally cashing stolen checks taken from a local Madison county business.
KSP Post 7 was called on Friday, February 20, 2015, after an employee of Keeton Enterprises Inc. realized that twelve checks, totaling almost $12,000, had been cashed at four different banks on Friday, January 30, 2015.
As a result of the initial investigation, surveillance photographs and a possible vehicle description have been obtained. The vehicle is described as a Maroon or Brown Chrysler minivan, possibly displaying a partial Tennessee license plate of 327-X.
The ongoing investigation is being conducted by KSP Detective Brian Bowman. Anyone with any information is asked to call KSP Post 7 at 859-623-2404.