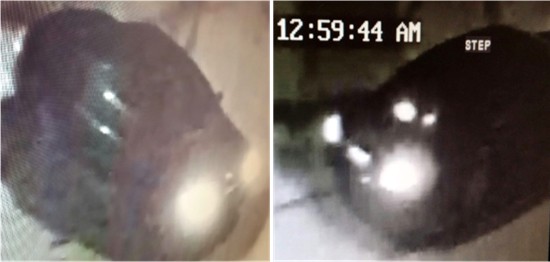 Surveillance cameras show a suspect vehicle circling the building.
It is believed that this vehicle could possibly be a dark green or gray Ford Taurus.
Laurel County, Ky. - Sheriff John Root is reporting that Deputy Shawn Boroviak is investigating the vandalism of the Lily Fire Department's Main Station located on Ky 552 in Lily (approximately 7 miles south of London) that occurred early Friday morning February 27, 2015 at approximately 1:10 A.M.
Apparently, Deputy Boroviak's investigation has determined that a suspect vehicle circled the fire Department at approximately 12:45 A.M, and at 12:55 A.M, and at 1:10 A.M.
During the vehicle's last pass around the fire department, it rammed into a bay door there causing extensive damage and fled the scene afterward. Surveillance cameras there show a suspect vehicle circling the building prior to the crash into the building's bay door.
If anyone has any information regarding the damage to the building, they are asked to contact the Laurel County Sheriff's office at 606-864-6600 or 606-878-7000 and they can remain anonymous.