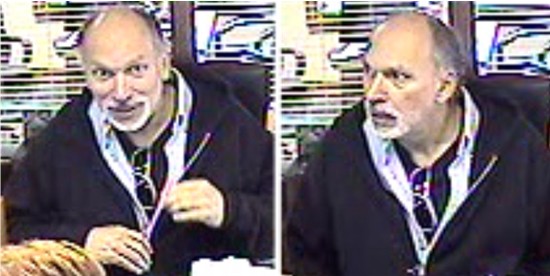 (Richmond, KY.) – The Kentucky State Police, Richmond Post is asking for help identifying a suspect that illegally cashed stolen checks in Madison and Rockcastle County on January 5, 2015.
The initial investigation indicates that the person seen in the surveillance footage cashed three checks that were originally written and mailed to businesses in Madison County. It is alleged that the names were changed on all three stolen checks, and the dollar amount was changed on one of the checks. The amount of all three checks that were illegally cashed totals over $3,250.00.
The ongoing investigation is being conducted by KSP Detective Brian Bowman. Anyone with any information is asked to call KSP Post 7 at 859-623-2404.
Pictured are surveillance photographs of the suspect.