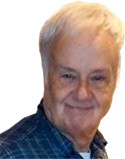 JUST ONE TIRED REDNECK'S OPINION
By Cletus Maricle
Red Neck Ridge - Ever since Lannie Perkins broke the news on February 1, 2015, that Bruce Jenner was going to have a sex change, Red Fred has been worried a plenty.
He is worried that all those Wheaties that Jenner ate may have been genetically modified resulting in Bruce wanting to become a woman.
If that is true then Red Fred feels he is at risk because Bruce Jenner was his hero, and Red Fred ate a terrible lot of Wheaties. If Red Fred were to become a woman that would mean little Edwin and Ellen would have two mothers.
While that may be politically correct in this day and time, Red Fred just don't believe that is the Lord's way.
If Bruce in fact does become a woman does that mean Brucey would become Red's heroine instead of hero? How could he because he didn't win his gold medals in women's competition? Will the Olympic Committee strip him of his wins?
Lance Armstrong lost his wins because he took performance enhancing drugs. Jim Boeheim and Syracuse were stripped of numerous basketball victories for playing ineligible players. And poor old Pete Rose can't even get in Baseball's Hall of Fame because he bet on baseball ballgames even though he never bet against his Cincinnati Reds.
Right is right and Brucey would have to be defrocked.
If Bruce becomes Brucey, Kim Kardashian will have a mother and a step mother. Kanye West will have a step mother in law and a mother in law.
Even though it might be hard to find sympathy for Kanye, sure the hardest of hearts would have to sympathize with a man who would have Thanksgiving dinner with two mother in laws at the same time.
JUST ONE TIRED REDNECK'S OPINION.