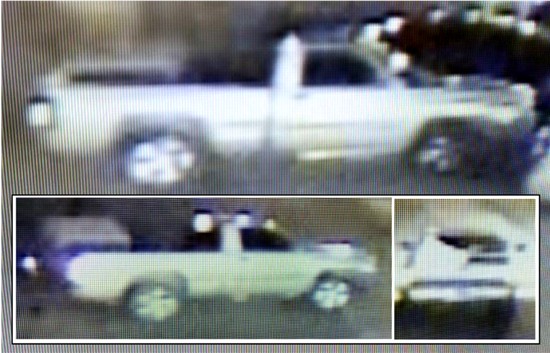 Manchester, Ky. - MPD is reporting that on Thursday, March 12, 2015 Manchester Police Department Officer Logan Wolfe and Sgt. Jeff Collett responded to Walmart to investigate a theft that occured in the parking lot of the store.
During the investigation officers learned that a diamond plated dog box had been stolen out of a truck parked near the front of the store.
Video shows what appears to be two white males remove the box and place it in the truck they were driving and leave.
Anyone with any information about the theft please contact the Manchester Police Department at 606-598-8411. Officer Logan Wolfe is in charge of the investigation.
Photo are of the suspect vehicle used in the crime.
Source:  Manchester Police Department