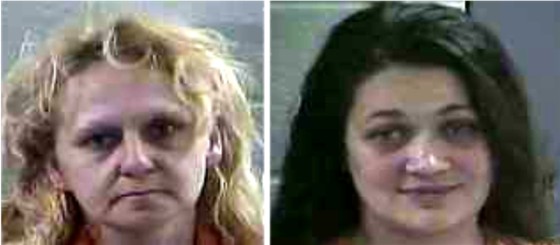 Laurel County, Ky. - Sheriff John Root is reporting that Deputy Kevin Berry along with Deputy Shawn Boroviak arrested Mary Miracle age 40 of Elane Court Apts., Corbin on Friday morning April 10, 2015 at approximately 10:05 A.M..
The arrest occurred off Tuttle Road approximately 11 miles south of London after deputies were dispatched to a complaint that a white colored Toyota Corolla had parked in a driveway at a residence with occupants that appeared to be passed out inside the vehicle.
When deputies arrived at the scene they observed the white Toyota Corolla parked in the driveway there, motor running occupied by two persons.
An investigation was conducted on the driver and passenger and both were determined to be under the influence.
Mary Miracle, the driver, was charged with operating a motor vehicle under the influence – first offense; possession of a controlled substance – second-degree; and numerous other traffic offenses.
Also arrested was the passenger in the vehicle identified as Delora Wagers age 36 Corbin Manor Apartments, Corbin charged with public intoxication – controlled substances.
Both individuals were lodged in the Laurel County Detention Center.
Photos attached are courtesy of the Laurel County Detention Center.