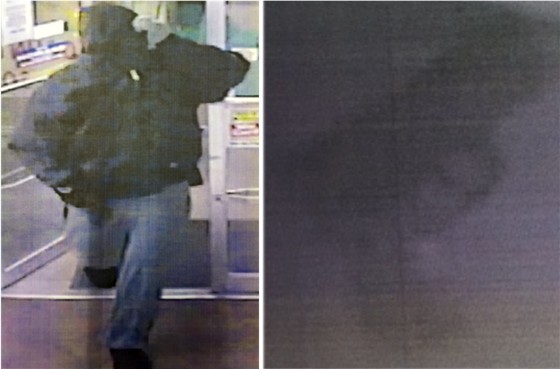 (Coldiron, Ky.) April 12, 2015, at approximately 6:00 am Post 10, Harlan received a call about an armed robbery at the Kwik Mart in Coldiron, KY. An unknown male subject entered the business wearing a black full-face toboggan, black Carhartt jacket, one black glove, and one gray glove.
The subject was armed with a semi-automatic handgun and pointed it at the store clerks while demanding money.
Witness estimate the subject is 5'6"-5'10" and left the store on foot.
Pictured ts the subject and weapon used.
Anyone with information about this subject can contact Post 10 Harlan at 606-573-3131.
Case is under investigation by Det. Josh Howard.