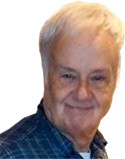 JUST ONE TIRED REDNECK'S OPINION
By Cletus Maricle
Red Neck Ridge, KY - Red Fred just received the credit card bill for this month and was shocked at how many charges there were for women's clothes when his wife had never left the house.
She explained all of the advantages of QVC.
You just have to give them your card number one time thereby avoiding multiple chances of being hacked when using it at many different places. Then you can sit by your television and order to your content without having to dress and go out. You can even prepare dinner, do laundry and clean house while shopping. You save on gas by not going out shopping and returning.
Why returning it is free except for the $6.95 and costs of shipping and handling which will be deducted from the credit you get on the next bill.
When Red Fred told her that she did not have his permission to do this she reminded him that it was much easier to ask for and get forgiveness than it was permission.
After reflecting on that statement Red Fred said "no more".
JUST ONE TIRED REDNECK'S OPINION.