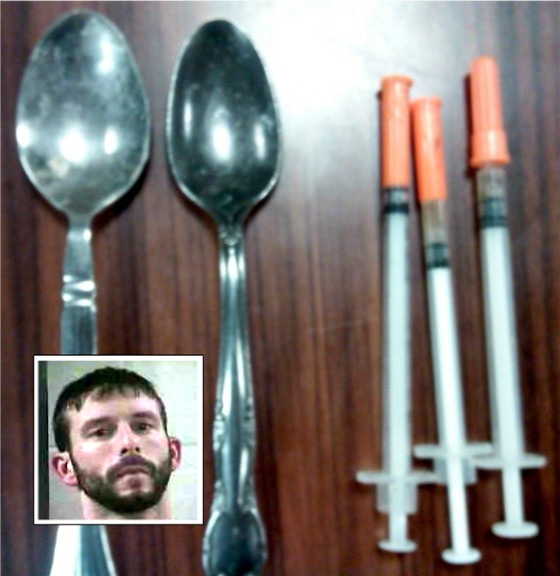 Laurel County, Ky. Sheriff John Root is reporting that Deputy Josh Scott along with Deputy John Inman and Deputy Shawn Boroviak arrested Terry Browning age 36 of Hawk Creek Rd., London on Friday morning May 1, 2015 at approximately 7:25 A.M.
The arrest occurred off KY 312, approximately 10 miles south of London after deputies were dispatched to a burglary in progress at a residence there.
When deputies arrived at the scene they found this subject inside the residence and upon conducting an investigation learned that this subject did not have permission to be in the residence.
In addition, deputies found hypodermic needles and spoons with drug residue on this subject's possession.
Terry Browning was charged with criminal trespass – first degree; and possession of drug paraphernalia and was lodged in the Laurel County Detention Center.
Inset photo attached is courtesy of the Laurel County Detention Center.
Paraphernalia photo courtesy of LSO.