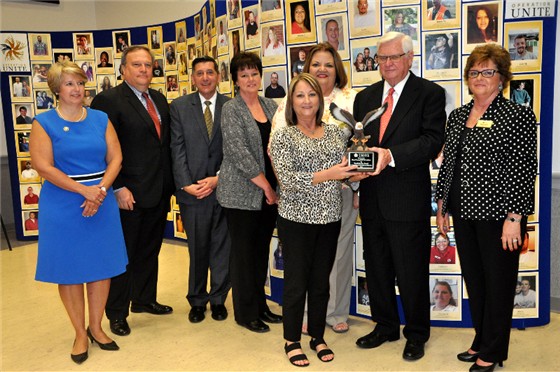 Members of the Knox County UNITE Coalition were honored for their anti-drug education and prevention efforts with youth during a celebration luncheon held May 5.
If you are a young person in Knox County, this coalition offers many programs that promote fun in a safe, drug-free environment.
The annual Knox UNITE/Upward Basketball Program impacts hundreds of youth. They sponsor a youth soccer camp with professional instruction.
An annual "T it Up with UNITE" program provides professional golf instruction, and they have just begun implementing The First Tee Golf Program that includes the "Science of Addiction" curriculum.
They sponsor several "Hooked On Fishing-Not On Drug" events using the program's anti-drug curriculum. And they annually sponsor numerous anti-drug youth rallies and presentations.
For offering programs that both mentor and educate youth in the dangers and destruction of substance abuse, UNITE presents the Knox County UNITE Coalition with the Youth Service Award.
Accepting the award from Fifth District Congressman Harold "Hal" Rogers, White House Office of National Drug Control Policy Director Michael Botticelli, Corporation for National and Community Service CEO Wendy Spencer, Kentucky Senate President Robert Stivers and UNITE President/CEO Nancy Hale were Knox County UNITE Coalition Chair Claudia Greenwood, Vice-Chair Brendia Moses and Secretary Karen Hammons.